Thank you to everyone who joined us over the two days
Videos and slides from presentations are available below.
Speakers
Thank you to all the fantastic speakers who joined us over the two days
Friday 9th December
Registration from 08:30
Setting the Scene
The latest climate science, politics and economics
Opening Plenary
09:30 – 11:00
Unsustainable Systems
Economics, Food, Energy and Structural Violence
Parallel Sessions A
11:30 – 12:45
The Health Impacts of Climate & Environmental Change
Present and Future
Parallel Sessions B
14:15 – 15:30
An Uncertain Food Future
Climate change, water scarcity and loss of pollinators are just some ofthe environmental stressors facing our global food system. This session will explore the threat of changing and degrading systems on national and global food security, both now and in the future.
Chair: Sunniva Taylor (Quakers)
Dr Sonja Vermeulen (CGIAR)
Dr Pauline Scheelbeek (LSHTM)
Coastal Communities: Tackling Deprivation
The UK's coastal areas differ hugely, but on average are more likely to suffer from decline, unemployment and poor wellbeing. This session looks atthe economic and social policies that will help them build a sustainable future, including a guaranteed basic income.
Chair: Dr. Marcus Grant (WHO)
Fernanda Balata (NEF)
Howard Reed (Landman Economics)
Is Nuclear Energy the Answer?
Nuclear Energy: Panacea or Pandora's box? The potential role of nuclear energy remains a major source of disagreement amongst environmentalists and health and energy experts.
Chair: Alice Bell (10:10)
Dr Frank Boulton (Medact)
Dr Alex Rosen (IPPNW, Germany)
Kirsty Gogan (Energy for Humanity)
Climate Change Impacts in the UK
Climate change will impact both health and health services in the UK. This session will examine what impacts are expected in different areas of the country and how health services can prepare.
Chair: Nick Watts (Lancet Commission on Planetary Health)
Sari Kovats (LSHTM)
Kathryn Brown (UK Climate Change Adaptation Sub-Committee)
Climate Change and Mental Health
Up to 80% of Disability Adjusted Life Years lost to climate change in the UK are mental health related. Psychological barriers also impede collective action on climate change. This session will examine the links between human psychology and climate change, both drivers and impacts.
Chair: Judith Anderson
Hugh Grant-Peterkin (Medact and QMUL)
Lisa Page (Sussex Partnership Trust)
Sally Weintrobe (Psychoanalyst)
The Better World
Adaptation, Mitigation and Co-benefits to Health
Parallel Sessions C
16:00 – 17:15
Are We Still in the Age of Stupid?
Evening Film & Talk
18:30 – 20:15
The Age of Stupid was an award-winning film made in 2009. Set in 2055, in a world ravaged by catastrophic climate change, an archivist (Pete Postlethwaite) reviews archival footage back "when we could have saved ourselves", trying to discern where it all went wrong. Seven years on from the film's release, do we still need to ask if we are living in 'the age of stupid?'
Join Age of Stupid producer Lizzie Gillet, Guardian's environment editor John Vidal, Chief Executive of London Cycling Campaign Ashok Sinha, and The Grantham Institute for Climate Change's Professor Joanna Haigh, to review  clips from the original film and explore the question – Are We Still in the Age of Stupid?
Moving to Action
The role of the health community
Opening Plenary
09:30 – 11:00
This plenary will bring together speakers working internationally in the fields of environment and development. We will hear the latest from the international climate change negotiations; examples of how the skills of health professionals can be used to protect the environment; and what climate change means from a global south perspective.
Second Plenary
11:30 – 12:45
Our second plenary will bring us closer to home. We will interrogate the current tensions within the UK's Economic and Policy environment in relation to climate change. We will then hear from our panel of experts on actions, strategies and what next for the health and environmental community.
— Lunch —
optional: Healthy Air Campaign photo call, details TBA
Moving Towards More Sustainable Food Systems: How Can The Health Community Play A Part?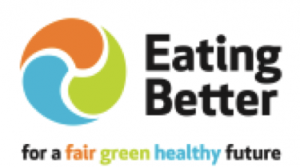 This workshop is designed to empower the health community to actively engage in efforts to help the transitions towards more sustainable diets and food systems – those that promote both human and planetary health. It will bring together a number of existing organisations and campaigns including food growing co-operatives, hospital food campaigns and citywide movements. The food movements will share their experiences and give participants an opportunity to identify where and how they can get involved themselves. There will be discussion, skills-sharing and opportunities to ask questions.
Facilitator: Sue Dibb (Eating Better Alliance)
Contributors: Imogen Resnick (Meat Free Mondays, UCL), Dr Rajive Mitra (NHS Lambeth CCG, Lambeth GP Food Co-op), Melanie Strickland (Organiclea), Dr Rajeka Lazarus (Medact Oxford), Dan Milner and Rosa van Kesteren (Flexitarian Bristol)
Defending Access To Healthcare: The Rights Of Refugees And Migrants In The UK


The Medact RSG have partnered with Doctors of the World to raise awareness among the health community about the rights of asylum seekers, refugees and undocumented migrants. The workshop will (i) discuss the asylum process, what different immigration statuses mean for healthcare rights, and the barriers people may face when accessing healthcare (ii) equip attendees with the skills to recognize and respond to indicators of trafficking or modern day slavery (iii) assist attendees to understand what they can do to enable access,
confront barriers and prevent extension to charges.  The workshop will be participatory, with plenty of opportunities to share experiences, discuss challenges and ask questions.
Divestment From Fossil Fuels: Why And How For The Health Community
The fossil fuel divestment movement is a global movement calling on investors to shift investments away from fossil fuels and towards renewable energy.  It is in partly inspired by past work of the health community to drive divestment from tobacco.   Many health institutions including the British Medical Association and World Medical Association, have passed resolutions to divest, but pressure needs to be maintained to ensure these resolutions are implemented.  This workshop
will explain what divestment and reinvestment looks like, and equip you with the tools you need to start or get involved with a divestment campaign
Do I Really Need This? Managing Scarcity And Health In A Changing Climate
This workshop is designed to be fun and engaging, and prizes will be awarded! Based on materials developed for two sustainability and health projects (www.heart-etools.com and www.nursus.eu) the session will use games that raise awareness and encourage discussion about health in the context of a changing climate and scarce natural resources. It will demonstrate, through participation (i) how issues regarding climate change and resources are relevant to health professionals and what actions they can take to reduce the environmental impact of healthcare; (ii) what health professionals can do to reduce the health consequences of climate change and resources depletion.
Facilitators: Professor Janet Richardson & Jane Grose (Plymouth University)
Sustainability in the NHS
The NHS is committed to an 80% reduction in greenhouse gas emissions by 2050, concurrently the burden of chronic diseases and austerity measures are leaving services overstretched. This session will explore how changes to the NHS can help mitigate climate change, improve population health and protect our world class service.
Closing Address
What should we be doing?
Our closing plenary will draw together everything that has been covered in over the two days and discuss what different groups can do about it – from students to health professionals, academics and Medact members. From what you can do as an individual, to how we can collectively build a progressive health movement.
Folk & Word
Climate, Culture & Colonialism
This event is being organised by Folk & Word – a collective of musicians, artists and activists based in London who believe in the power of the arts to bring about change.