Get involved with the #PatientsNotPassports campaign!
Patients Not Passports are organising to end racist migrant charging policies within the NHS.

Who we are
The Patients Not Passports campaign is made up of groups working around the country to challenge Hostile Environment immigration policies in the NHS. We are healthcare workers, migrants, community campaigners, and anyone who believes in the universal right to health.
We meet regularly, organise locally, and strategise as a national network of campaigners. Together, we're fighting to end racist charging policies in the NHS – policies which turn health workers into border guards, deter patients from seeking care, delay life-saving treatment, and saddle patients with huge debts they are unable to pay.
We need you to join us! Whether you want to organise in your community, raise awareness with your colleagues, write powerful articles, or run events and trainings – there's a place in our movement for you!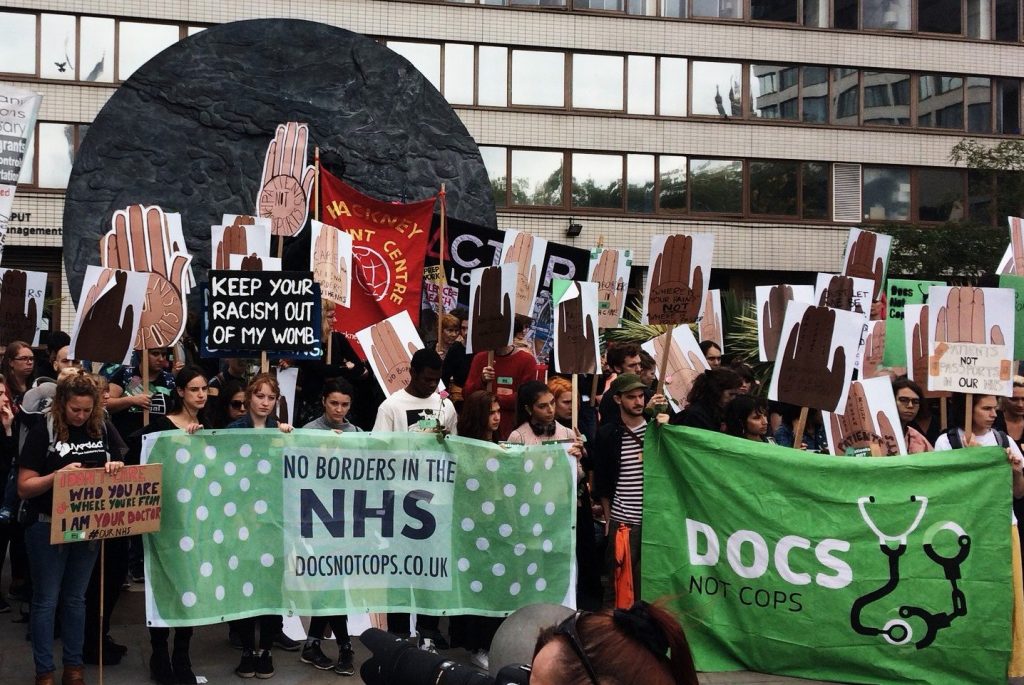 Come to our next New Joiners meeting!
The best way to get involved with the campaign is to come to our next New Joiners Meeting! We run these meetings every few months to meet new people, introduce you to the campaign's work and our network of campaigners, and connect you to your local campaign group.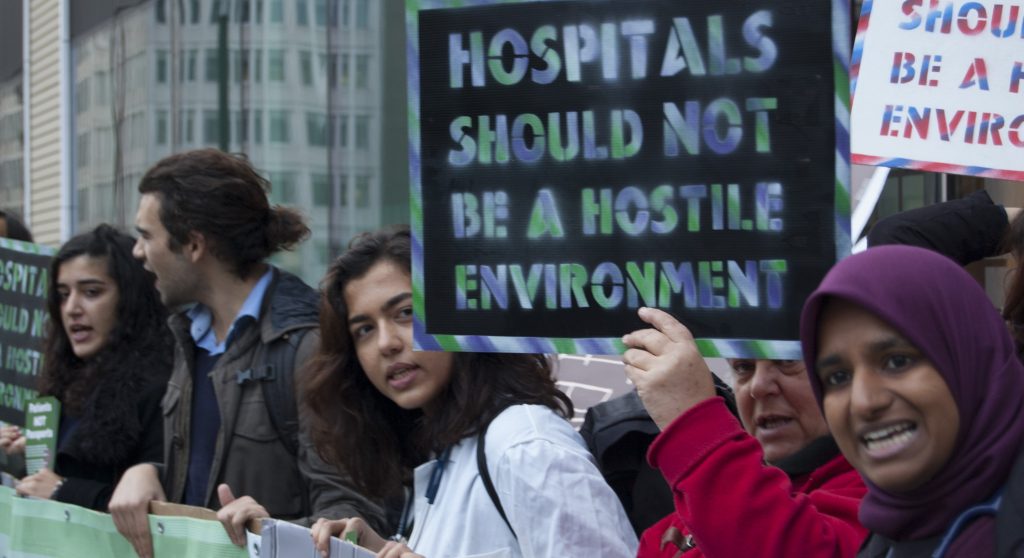 Supporting someone who's being charged?
Have a look at the Patients Not Passports toolkit – designed to support you in advocating for people facing charges for NHS care, and in taking action to end immigration checks and upfront charging in the NHS.
Whatever you decide to do, get in touch to tell us about the actions you're taking so we can support you!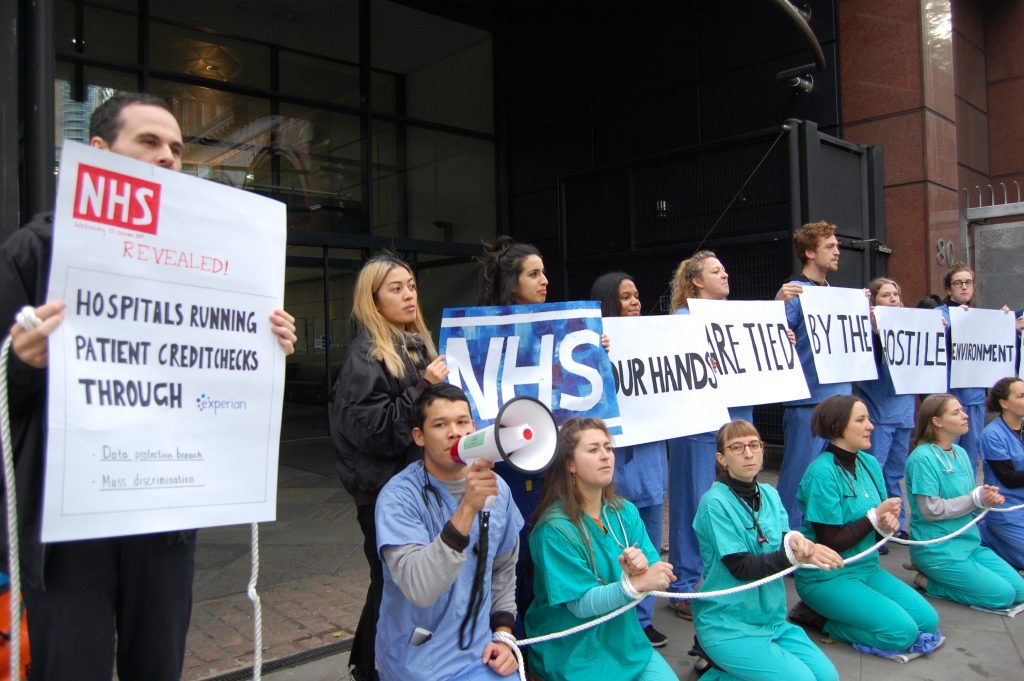 Want to learn more about the Hostile Environment in healthcare?
First off, have a look at these three informative resources!
Read: How NHS staff are fighting back against the 'hostile environment'
Watch: DocsNotCops on NHS Charging and the fight for Universal Healthcare
Listen: Internal Borders in Britain: Still We Rise Podcast
And if you'd like to delve deeper, here's a whole list of resources on the hostile environment we've compiled: