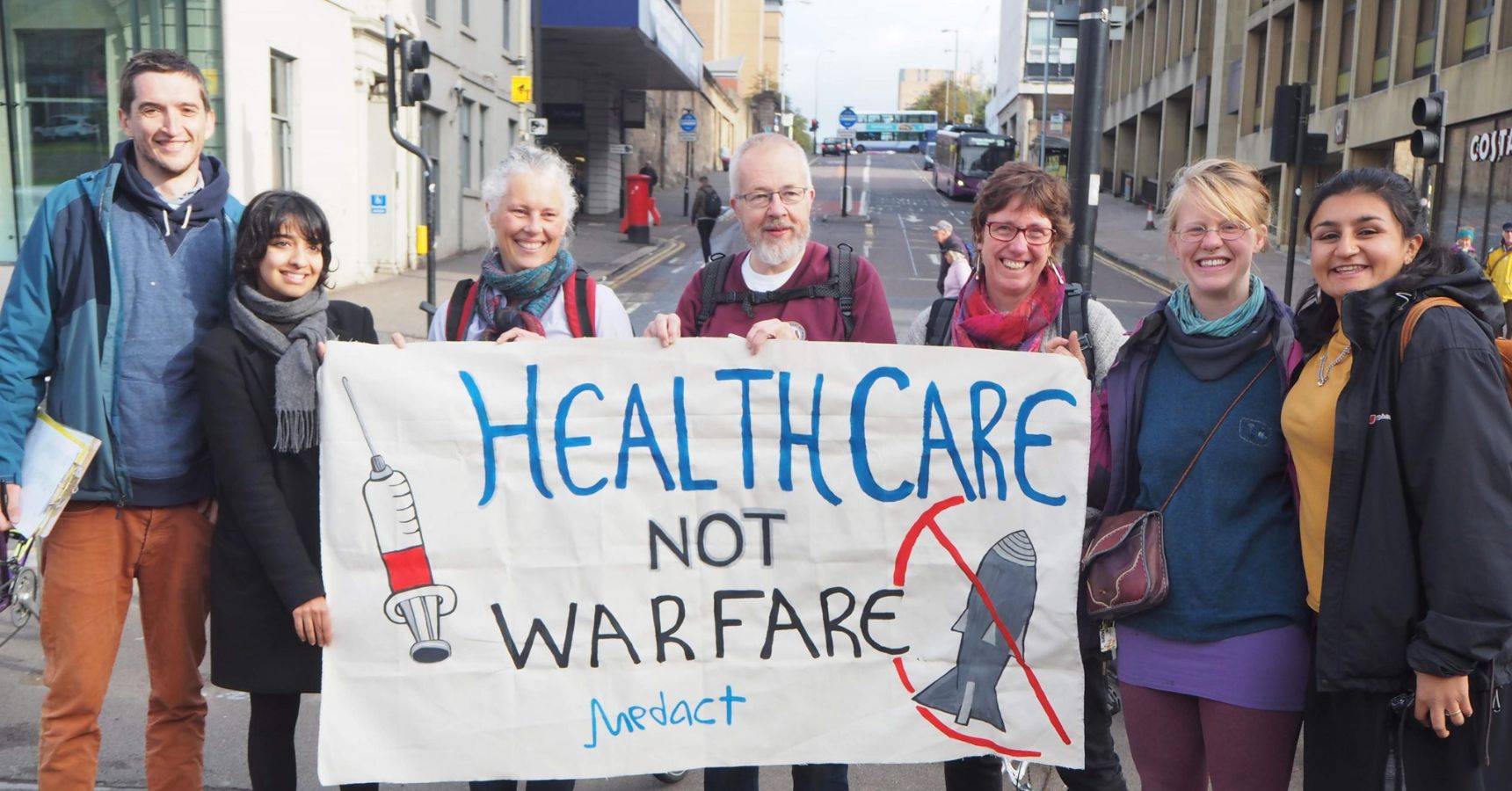 More than 100 medical journals including Lancet, the British Medical Journal (BMJ), the New England Journal of Medicine, and the Journal of the American Medical Association have collaborated on a joint statement, calling for urgent steps to decrease the growing danger of nuclear war and to move rapidly to the elimination of nuclear weapons. As the war in Europe passes 550 days, and tensions rise in the Korean peninsula, the risk of escalation to the use of nuclear weapons is very real.
Medact member Dr Andrew Haines supported the coordination of this powerful editorial, co-authored by the editors of 11 leading medical and health journals, the World Association of Medical Editors, and leaders of the International Physicians for the Prevention of Nuclear War (IPPNW). The statement was released in conjunction with the start of the UN Nuclear Non-Proliferation Treaty (NPT) Preparatory Committee meeting and the 78th anniversary of the bombing of Hiroshima. The piece educates health professionals, political leaders, civil societies, and the public about the medical and environmental consequences of nuclear warfare and also spells out the tremendous price nuclear weapons states are paying in the pursuit of nuclear weapons despite the COVID-19 pandemic.
The editorial sounds a vital medical warning to humanity: that nuclear war would be a humanitarian catastrophe, and there would be no cure or meaningful full medical response. Therefore, we must work to protect human life from the gravest threats to health. The message, "we must prevent what we cannot cure", has reached millions of people around the world.
Increasingly, the medical and public health arguments for nuclear abolition, arms trade abolition, and a focus on peaceful, non-militarised resolutions to global conflict have been made. Last summer, the journal 'Nature Food' published a study which estimated that even a limited war between India and Pakistan could cause enough climate disruption to trigger a famine that would kill 2 billion people, and how full scale war between the United states and Russia could result in the starvation of over 5 billion people.
As I said in my letter to the BMJ responding to the publication of the statement, "we must come together and share the goal of creating a more peaceful and secure world, with freedom from the threats of nuclear annihilation and armed violence". Health workers must prioritise the elimination of nuclear weapons as an urgent medical, humanitarian, and public health imperative. Understanding the immediate and long-term consequences of nuclear war, health workers must maintain a strong medical and public health voice for nuclear abolition – through research, education, and advocacy. And we must take collaborative action, engaging in intergenerational work to raise awareness on disarmament, climate justice, and health justice.