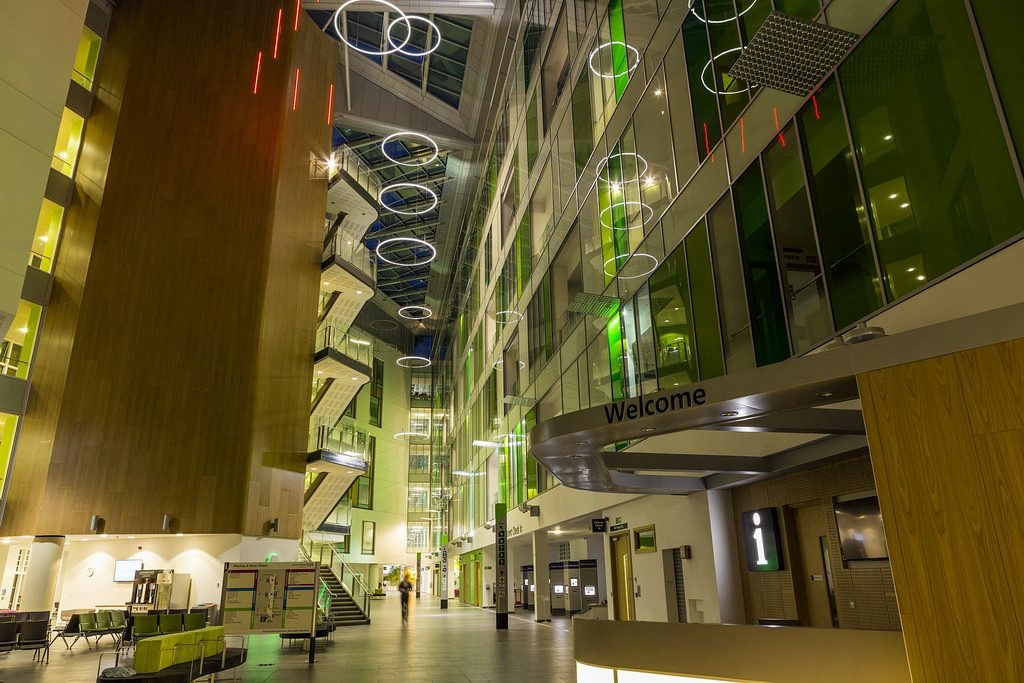 North Bristol NHS is the largest hospital trust in the South West serving nearly a million people from Bristol, South Gloucestershire and North Somerset.
It also has a wider catchment area of around 3 million people who come from further afield to use their specialist expertise and facilities in neurosurgery, renal medicine, plastics, burns, orthopaedics and major trauma. It employs over 8,000 staff.
The trust has been awarded the Soil Association's Silver 'Food for Life' Served Here accreditation for the 1,900 meals a day they provide to their patients since 2013, having received the Bronze Award back in 2009.
Not to be outdone, the staff restaurant VU is quick on the heels of the patient catering services and received its Bronze Award more recently.
Patients received 3 meals a day across all their wards.  Some favorite dishes include Vegetable Cottage Pie, Chicken Korma and Braised Beef and Mushrooms, although menus change with the seasons so catering staff can make the most of the ingredients which are fresh and abundant in the area at the time.
The trust assures their patients that all their meals are free of undesirable additives and have an impressive amount of transparency about where their ingredients come from.
For example:
100% organic mince beef from John Sheppard, a butcher based in Bristol.
Ice cream from Marshfield Farm, near Bath
Milk (412,800 pints!) from the Gundenham Dairy in Wellington
Bread and cakes from Yatton, in North Somerset
Cheese and ham from Wiltshire Farm
Fish from a supplier in St Philips, in Bristol.
BBC Points West: Soil Association award North Bristol NHS Trust Silver catering Food for Life mark
There have been some compromises though. The higher standards of meat being used cost about 1p more per meal. They've also had to take lamb off the menu because there was no one locally who could provide the volume they needed.
Gary Wilkin's, Catering Manager seems to think it's worth it though:
"Our patients now experience locally sourced food which is not only seasonal but is also very tasty and has all the best nutrients to get them on the road to recovery."
And patients seem to agree, as a survey at Southmead Hospital showed over 95% of people were satisfied with the food.
The innovation hasn't stopped either. Just last month it was announced that patients at Southmead Hospital would be served with food seasoned with herbs grown by patients, on it's roof. You can't get more local than that.
This case study was written by Simon Wood, Director of Estates, Facilities and Capital Planning at North Bristol NHS.
This article is part of Medact's campaign to make hospital food tastier, healthier and more sustainable. If you want to take action to promote change in your hospital, download our Campaign Toolkit.
If you're interested in the legislation, policies and guidelines provided to hospitals regarding their food provision and procurement, download the Digesting the Indigestible report here.
Sources: