Thursday 28th April, 2022
@
7:00 pm
–
8:30 pm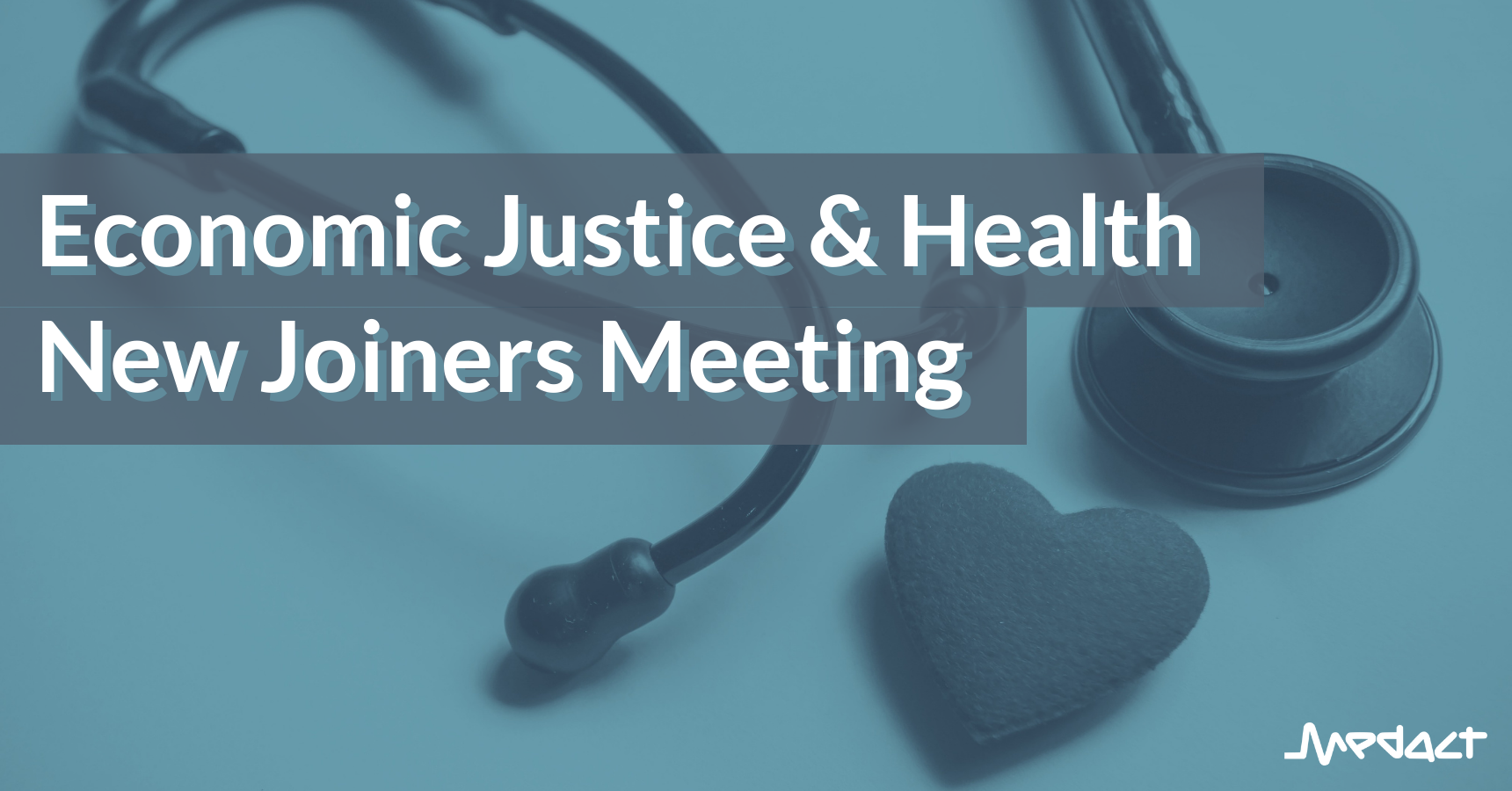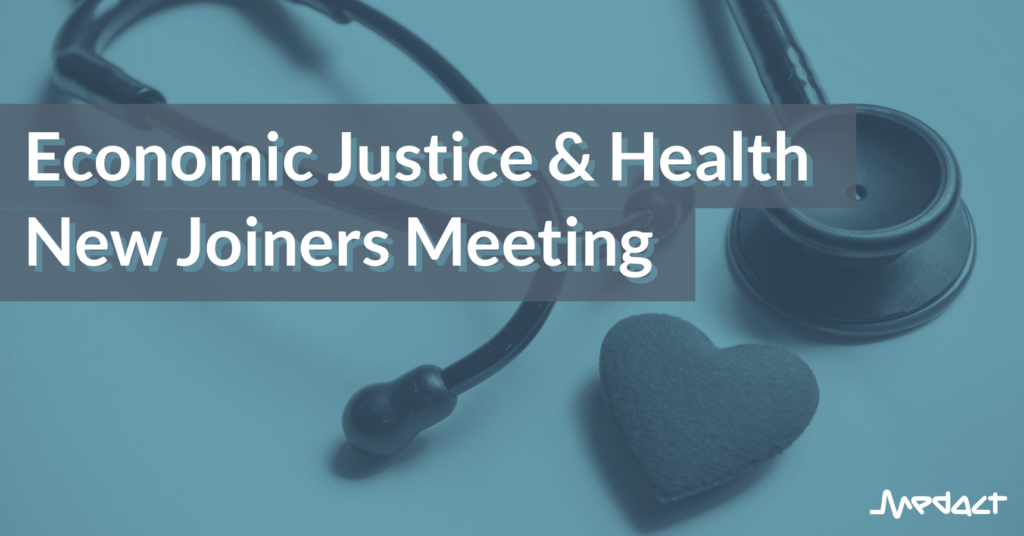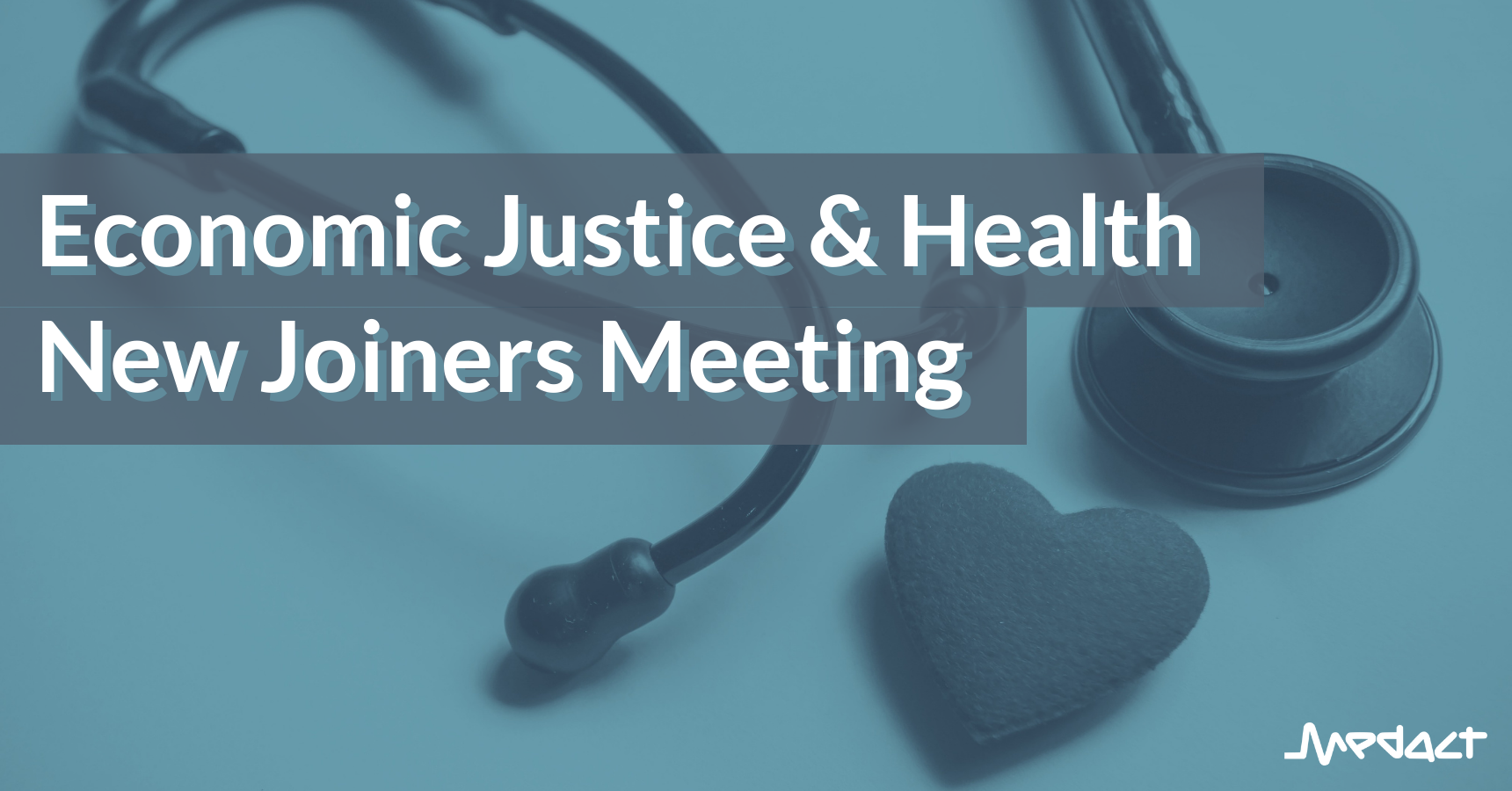 Want to get involved in Medact's Economic Justice campaigns?
The best way to get up to speed with the campaign and meet other members of the EJ&H group is to come to our next New Joiners meeting.
To challenge economic and health inequalities, we need to build power and get as many people as we can involved. You don't need to work in healthcare to participate! In this meeting you'll:
find out about the group,
what we understand by economic and health inequality,
ongoing projects and campaigns,
how we can fight for economic and health justice,
hear from some of the people working in our different campaign areas, and
explore the ways you can get involved.
There will be monthly new joiners meetings so check our calendar or sign up to our mailing list to receive all the updates. We can also arrange a call if you're unable to attend any of the meetings but keen to get involved or develop a local campaign. Just get in touch with
Jordi!
Recommended actions: