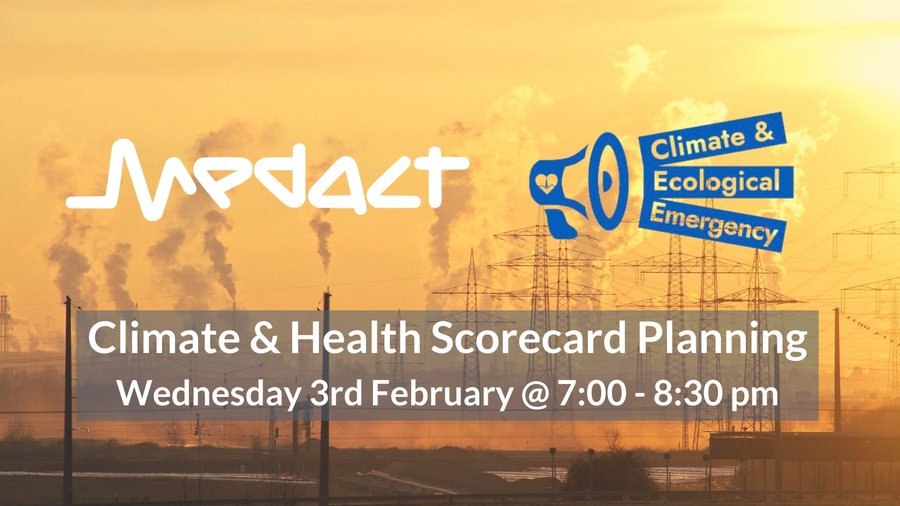 At the last big meeting of the Medact Climate & Health Group, we began discussing a plan to research and assess the action being taken by Royal Colleges and other health institutions on climate change. This research would have a particular focus on high-level actions such as fossil fuel divestment, declaring a climate emergency and engaging in policy advocacy.
More than 1250 health workers so far have signed the letter calling for health and climate justice at COP 26. To build on that and in the year of COP 26,  it is important that health institutions are using their voice to advocate for Climate Justice. Please join Medact & Health Declares to discuss the next steps of the project and how we organise.
If you are unable to join next Wednesday, but would still like to be involved in the project, please sign up to our mailing list and we will update following the meeting. If you have any questions at all or would like to speak more about the idea, then please get in touch – [email protected].