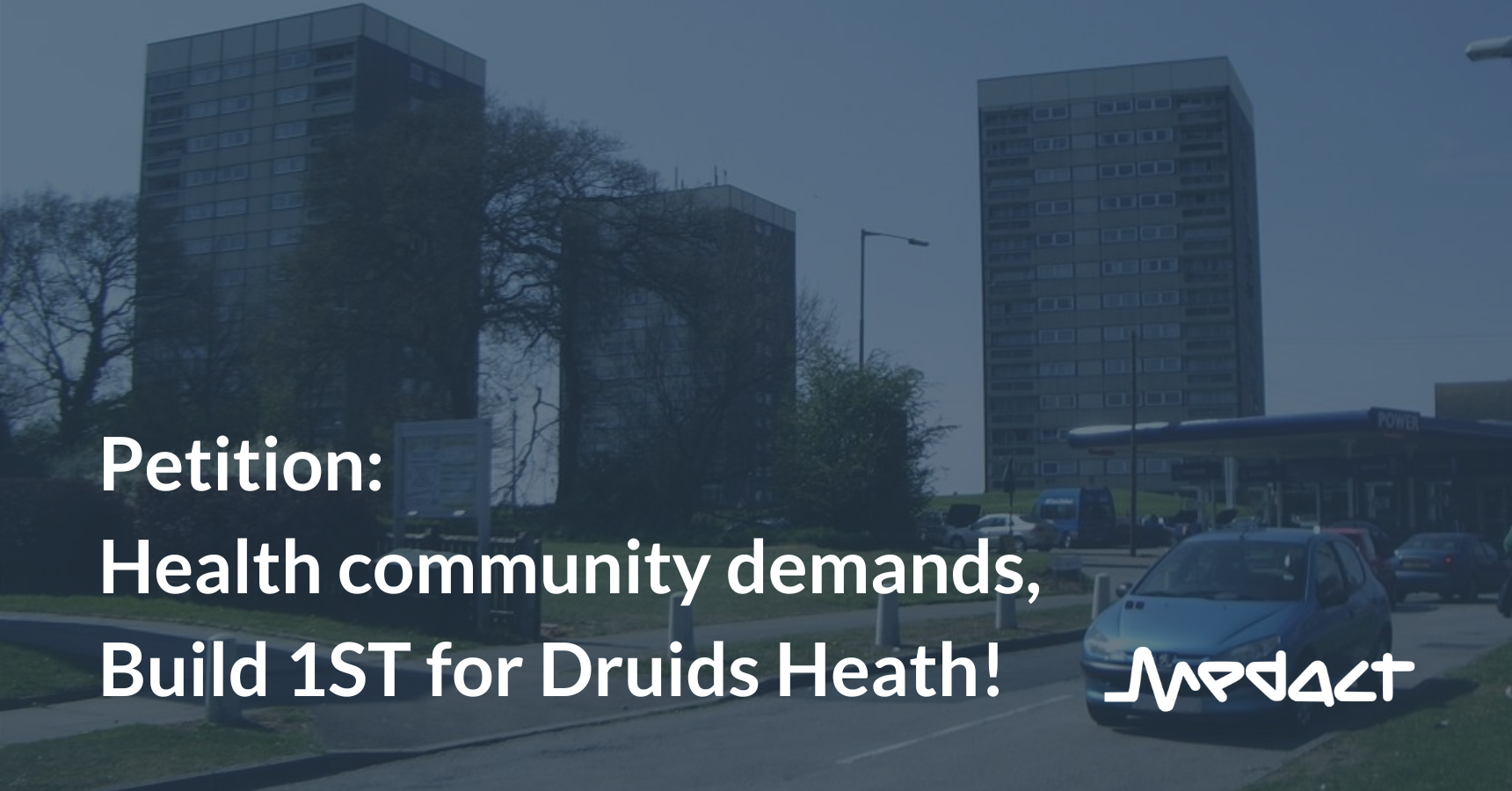 To: Ian Ward, Birmingham City Council Leader
We as health workers are demanding that the council Build 1ST before any further Druids Heath tenants are evicted from their current homes. Building homes first will ensure residents get to move to a new house, stay in the area and only move once, reducing the stress and anxiety that accompanies any move, but especially one you've not chosen.
In order to address persistent health inequalities in Druids Heath, Birmingham City Council must ensure that all residents have access to secure and safe housing where residents and their families can grow and flourish.
Build 1ST means residents are guaranteed to move to a decent clean home, not a substandard, neglected property
Build 1ST adds to social housing – instead of taking it away as Birmingham City Council currently, with untold impacts on the overall public health of the city
Build 1ST means children don't need to move school unnecessarily, losing friends and affecting their education and long term mental health
We stand with the people in the Druids Heath and Monyhull community demanding Build 1ST!