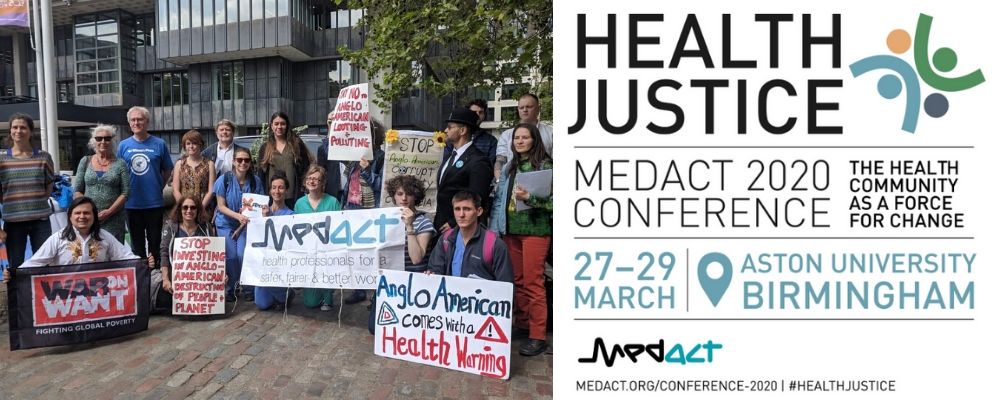 The health community as a force for change
Friday 27th – Sunday 29th March, 2020
Postponed
Aston University, Birmingham
After careful consideration and consultation, we have now decided to postpone our upcoming Health Justice conference in light of the current situation regarding Coronavirus.
We are obviously really disappointed that we can't go ahead as we were looking forward to seeing you in Birmingham, but we recognise that the health community is currently working at full capacity to respond to the virus and there are particular risks to a mass gathering of health workers from across the UK.
There has been so much energy building up around the conference and we want to make sure to carry that forward ─ we hope to be in touch soon with a rescheduled date for later this year as soon as we can.
Medact's 2020 Gathering will explore the interlinked societal and political structures which damage health and discussing the ways in which health workers can use their skills and social mandate to create change for good.
The programme will be made up of a range of different sessions covering our key areas of work, across streams on Access to Healthcare, Peace & Security, Climate Justice & Health, and Economic Justice.
There will be ample opportunity to connect with other Medact Members and supporters, to learn from the campaigning work happening across our movement. You will also have the opportunity to hear from fantastic keynote speakers, attend panel discussions and workshops, as well as gain key skills to further your campaigning work.
What's on at the conference?
This year's conference will be made up of streams of sessions covering the broad range of Medact's current work. Attendees will be free to choose to focus on a key area of interest, or take part in sessions on multiple topics you'd like to learn more about.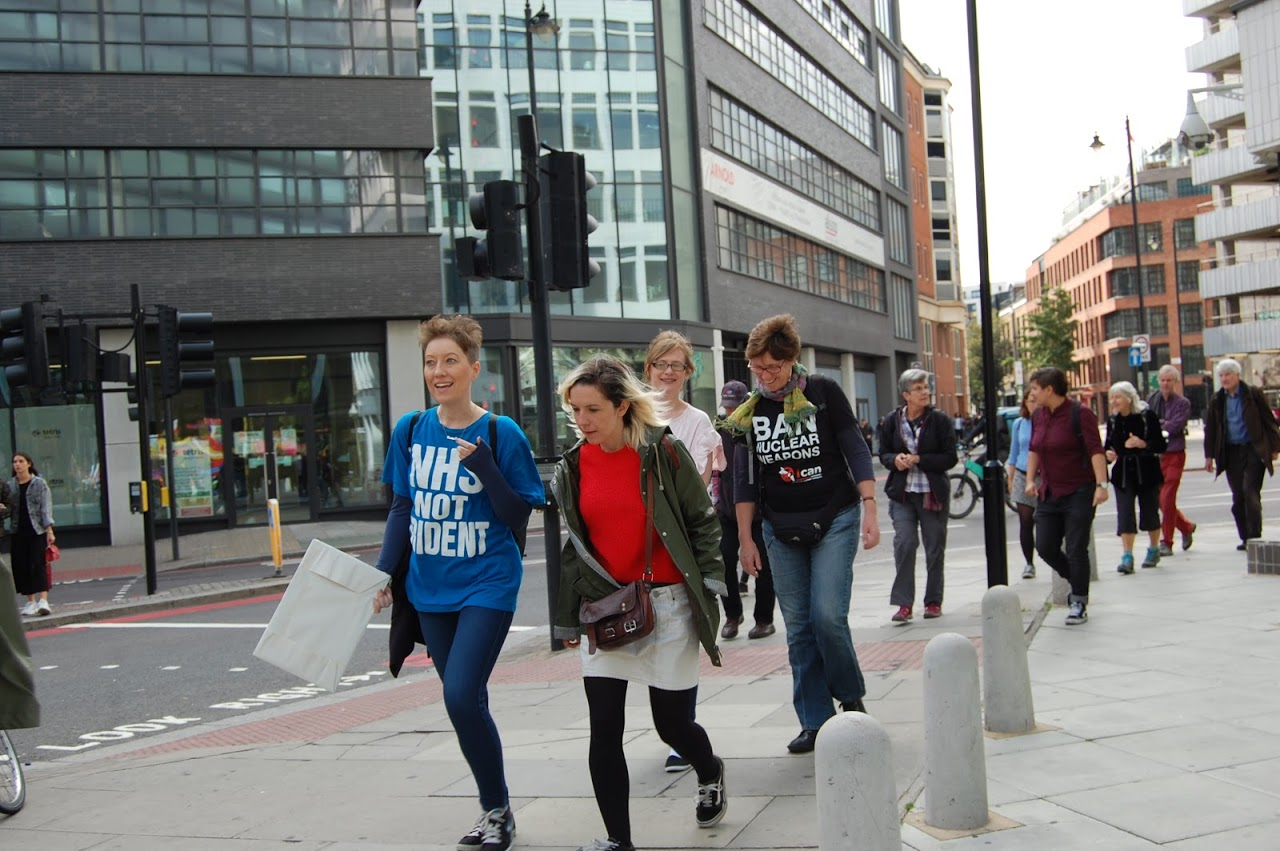 Meeting other members
Medact gatherings are always vibrant events, where Medact members and newcomers come together to meet one another and make connections. Throughout the weekend there will be lots of opportunities to network, and share the successes and challenges of your advocacy and campaigning work.
There will be social activities on the Friday and Saturday evenings.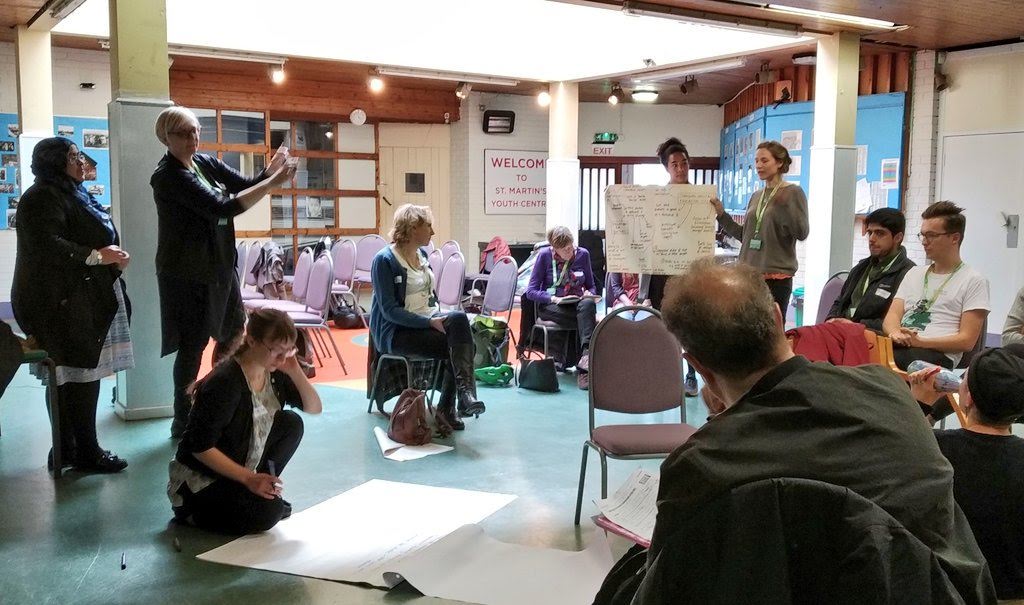 Campaign training
The gathering is a great opportunity for you to hone your campaigning knowledge, confidence and skills. Throughout the conference, and particularly on Sunday 29th of March, you'll have the chance to attend a number of training workshops on a range of advocacy techniques. The gathering is a great opportunity for you to hone your campaigning knowledge, confidence and skills. Throughout the conference, and particularly on Sunday 29th of March, you'll have the chance to attend a number of training workshops on a range of advocacy techniques.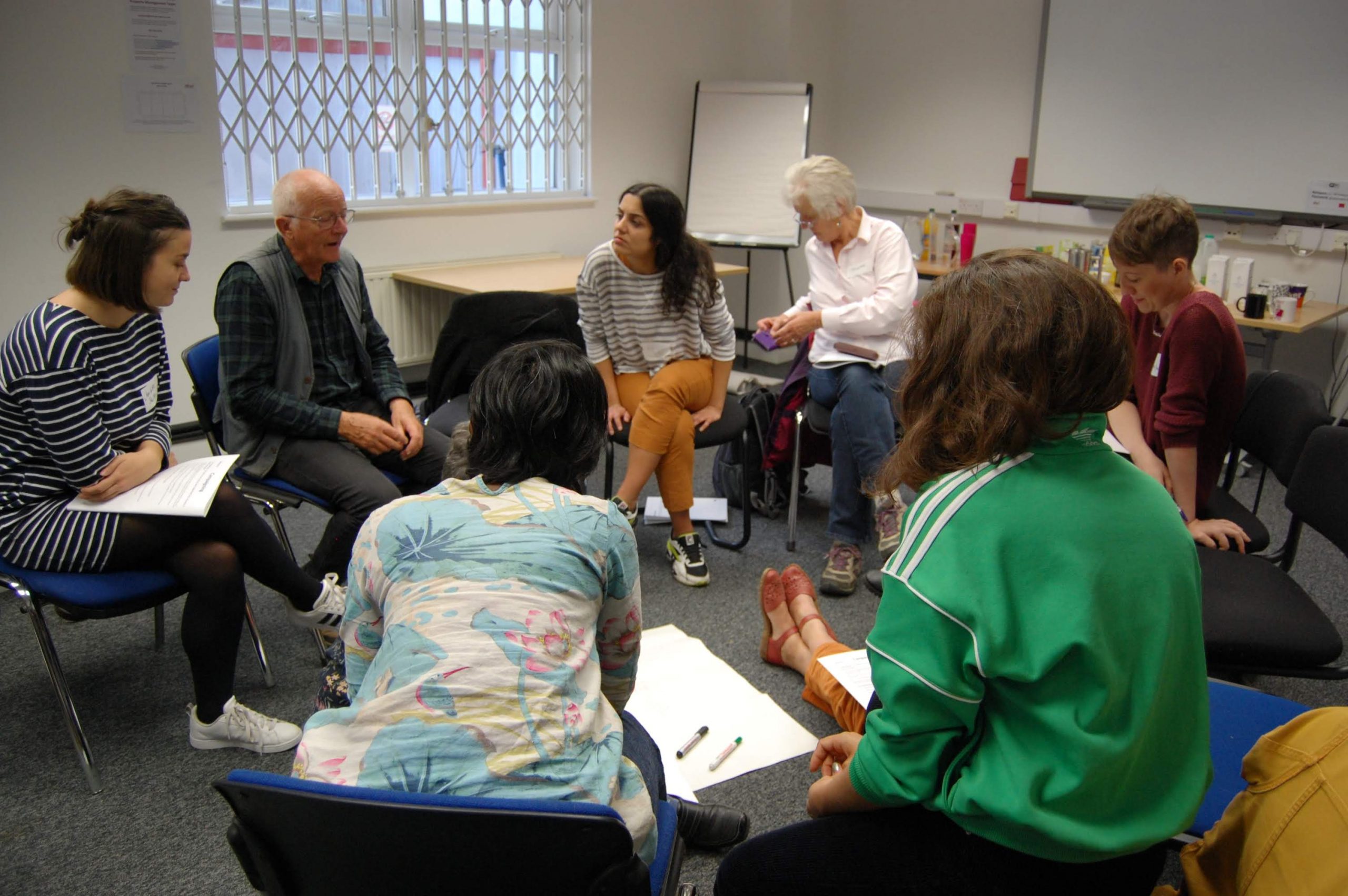 Research training
Effective research outputs are a vital underpinning of successful campaigning and advocacy work. The research stream offers you training in making effective Freedom of Information (FOI) requests and the opportunity to get involved in shaping our new Medact Research Network.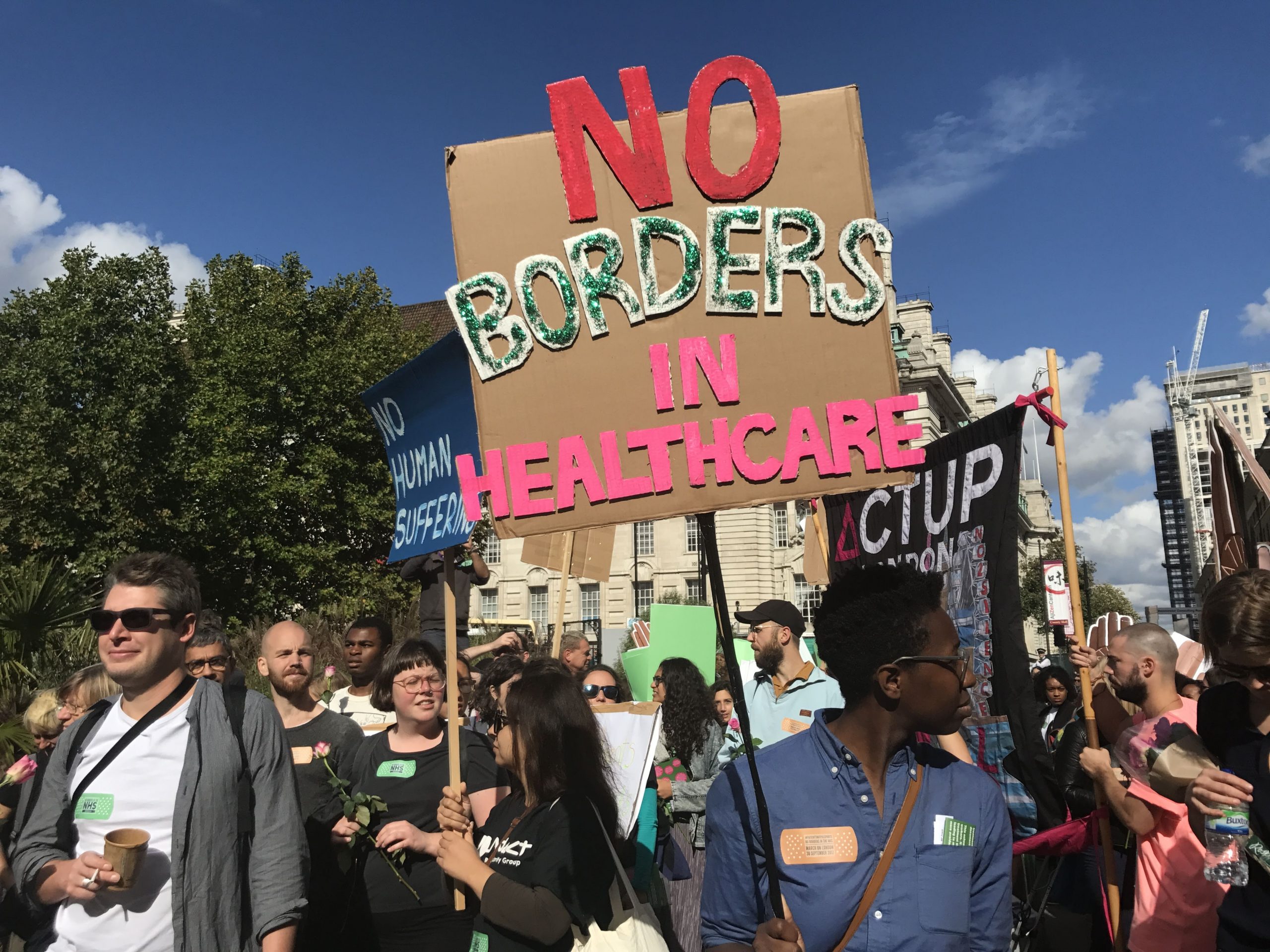 Access to Healthcare
In the last 5 years we have witnessed an unprecedented erosion of the human right to healthcare, with increased restrictions on access to the NHS and other health systems across Europe. Our #PatientsNotPassports stream will explore the role for the health community in fighting for universal healthcare.
Medact's Migrant Solidarity Group will look at how we can turn research into action through working with the Royal Colleges. We'll hear from the incredible Justice for Simba campaign about the need to build strong communities in the face of hostile policy. A panel of experts including researchers from the New Economics Foundation will examine the history and current international context of the fight for universal healthcare. And of course you'll be able to join local Medact groups, Docs Not Cops, and Migrants Organise and find out how you can get involved in the coming year.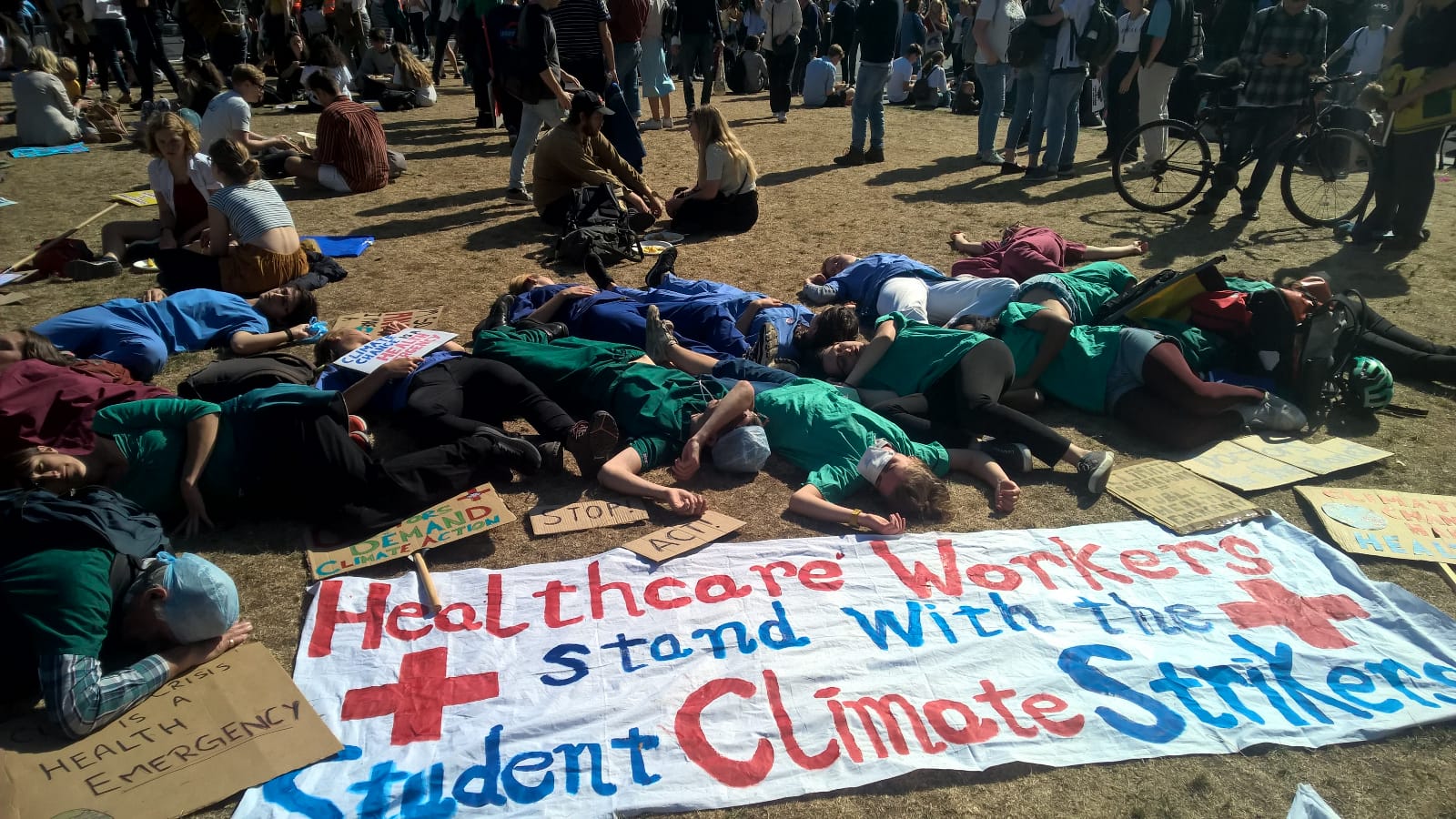 Climate Justice and Health
Our climate and health stream will examine the health community's role in fighting the systems and structures that are devastating both human and planetary health. We'll explore the climate crisis as a consequence of colonialism and a deeply destructive economic system, asking what economic and health systems that prioritise both human and planetary health would look like, and how can we play a role in building these systems.
We'll look ahead to COP26 in Glasgow─beginning our fight for a fossil free COP that safeguards the human right to health─and also hear about Medact's work in tackling the public health crisis created by air pollution. Join us as we fight for a Fossil Free world that prioritizes human health over corporate profit.
Peace and Security
From the role of health workers in countries affected by armed conflict and human rights abuses, through healthcare activism against nuclear weapons, to looking at counter-terror policies within our NHS─this stream will provide an overview of the different campaigns and research areas within our Peace and Security programme.
The stream will give an insight into the ways in which health workers around the world and in the UK can come together to work toward peace, and ask attendees the question: what does security mean to you, and what is the role of the health community in achieving it?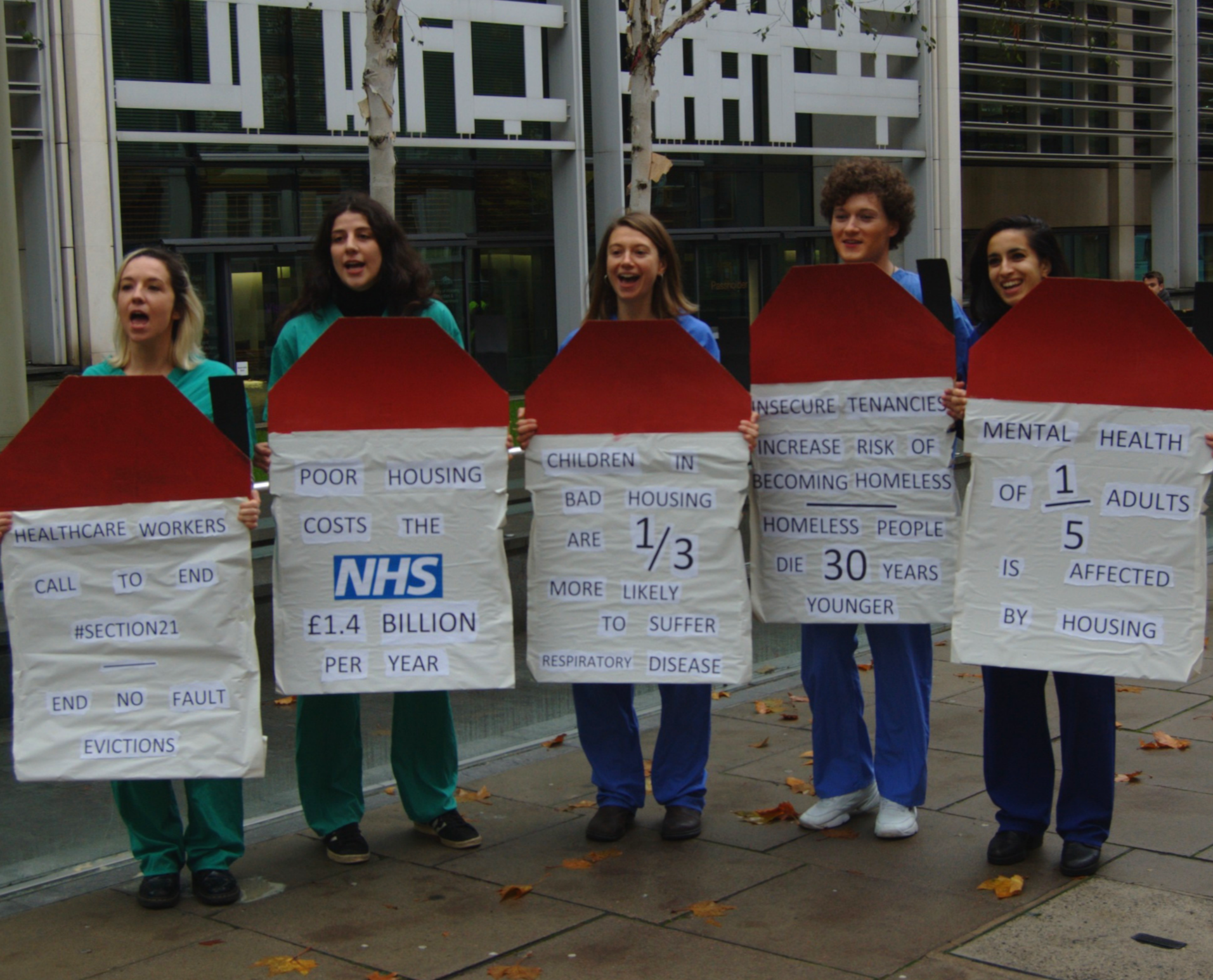 Economic Justice
Our current economic system is broken, and failing to provide people with adequate security and stability to achieve their human right to good health. Health workers are at the frontline, with the job of cleaning up after a broken system. But they also understand that prevention is better than cure. With this understanding, and their experience of the very real impacts on people's lives and well-being, and their commitment to people and what makes them better, health workers are in a very powerful position to call for a change.
We will offer sessions for those who are keen to campaign on Economic Justice issues with an aim to develop our understanding of key areas of action. We will also facilitate a workshop in which members can contribute to creating Medact's vision for the campaign area as a whole.
Speakers and facilitators for sessions over the two days will include:
Keep checking back as we confirm more sessions and speakers over the coming days and weeks.

Open / Download:
Health Justice 2020 Provisional Programme
Poster Exhibition
We will have a poster exhibition space at the conference, and invite you to apply to display your poster. Posters will be chosen on a first come first served basis.
If you would like to apply for a poster space, email [email protected] with either a copy of your poster or a proposal for what it would contain.