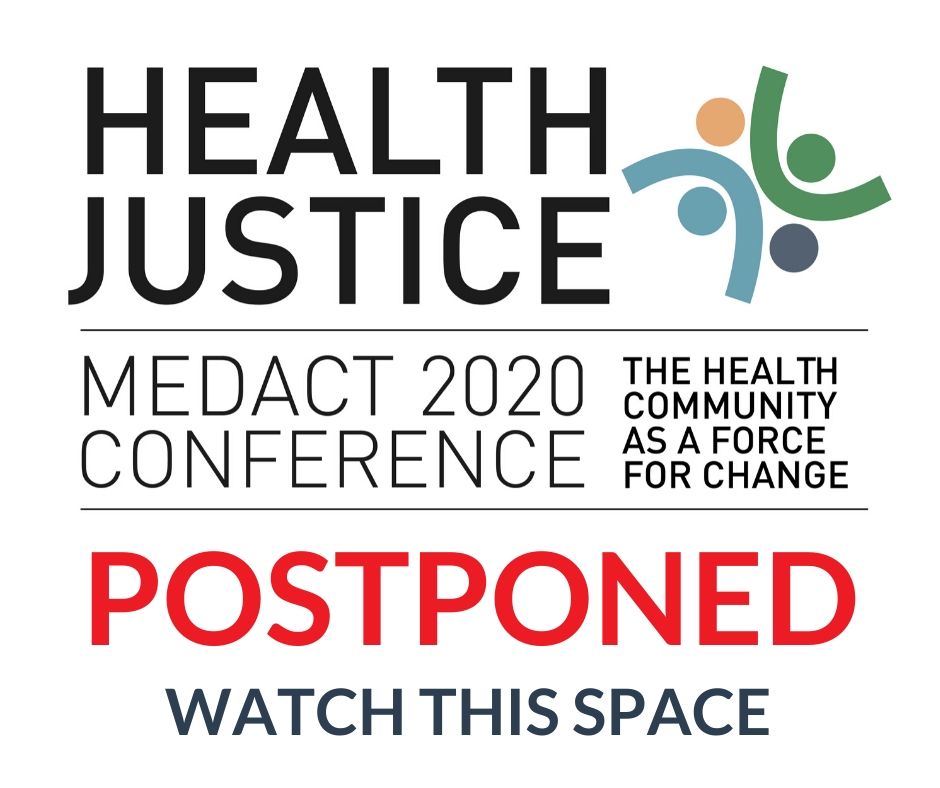 After careful consideration and consultation, we have now decided to postpone our upcoming Health Justice conference in light of the current situation regarding Coronavirus.
We are obviously really disappointed that we can't go ahead as we were looking forward to seeing you in Birmingham, but we recognise that the health community is currently working at full capacity to respond to the virus and there are particular risks to a mass gathering of health workers from across the UK.
We're really sorry for the disruption and disappointment for all those who had registered to join us.
There has been so much energy building up around the conference and we want to make sure to carry that forward ─ we hope to be in touch soon with a rescheduled date for later this year as soon as we can.
Medact will also be looking at how we can support the health community to call for a response to Coronavirus which centres health justice and promotes access to healthcare for everyone.
Please look out for updates on this in the coming days and weeks.