Millions of children and young people from around the world have been striking on Fridays in an urgent call for action to address the climate crisis. They have called on adults to stand in solidarity with them for a giant week of action on 20th – 27th September.
Members of the healthcare community have been organising actions to support the students in different parts of the UK; use our database of health actions to check if an action has been planned near you.
Click here to find your nearest action
Medact members and other healthcare workers will be attending the London student march on 20th September as a group. We'll meet beforehand in the Medact offices at 9.45am – and then travel to the march together. You would be very welcome to join us earlier, from 8.30 am, for breakfast and banner making; just email [email protected] so we have an idea of numbers. Our full address is The Grayston Centre, 28 Charles Square, London N1 6HT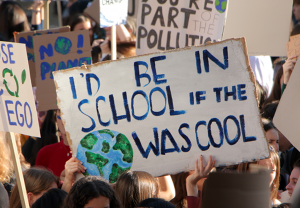 If a health action has not been planned in your area, there is still time to plan one! There will be student climate demos taking place all over the UK on 20th September. So we're asking members of the healthcare community to organise a healthcare presence at your local student demo/march on 20th September (local student demos/marches are listed here). And/or to organise an alternative action, to show your support for the students, in your workplace.
See our action guide on how to organise your own local health events to support the students. 
If you're interested in getting involved, in either an "attending only" or an "organising a local action" capacity, then please RSVP below. This will let us be in touch with further details; we can provide you with support to organise and advertise your local actions. 
Finally, it's important to stress that we are not calling on the healthcare community – and especially patient facing healthcare workers – to strike on the 20th-27th September. Rather we are asking you to use your break periods and/or your days-off to take action to show solidarity with the student climate strikers while keeping patients safe.