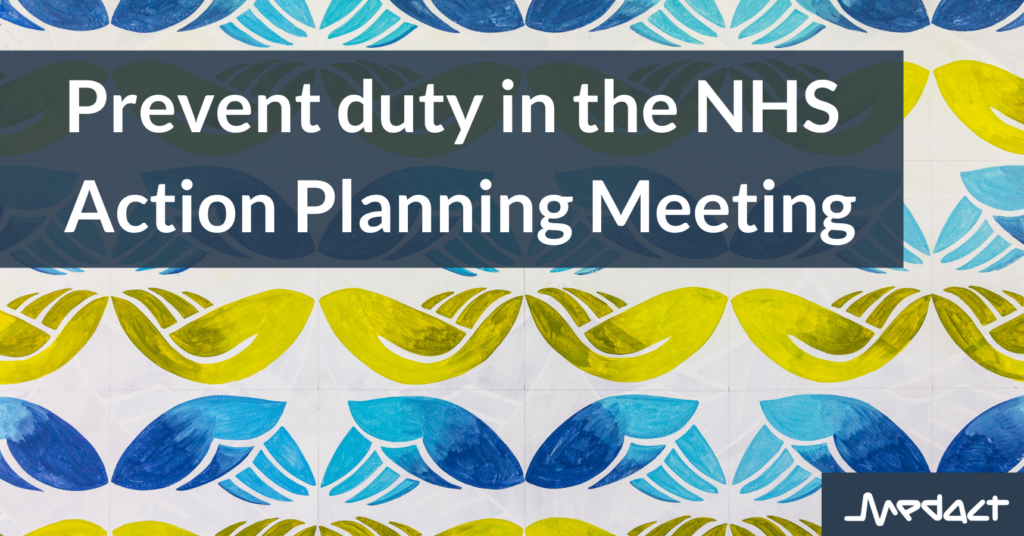 Join the Securitisation of Health group's meeting to develop our plans around how to counter the Prevent duty in healthcare, and its connections with broader securitisation and racism in the NHS.
You must register for this meeting below, and details of the Zoom meeting will be emailed to you on the day.
If you are unable to attend but are interested in being involved in future meetings or actions, you can sign up to our Securitisation of Health mailing list or email [email protected]
Our main priority is that as much as possible, health workers, patients and others impacted by Prevent who may attend this event feel safe both professionally and personally participating in Medact's activities. As such, we ask that if you work in Prevent, the police or the Home Office, that you do not register to attend this event.
For any queries or for further discussion on this, please email Reem!