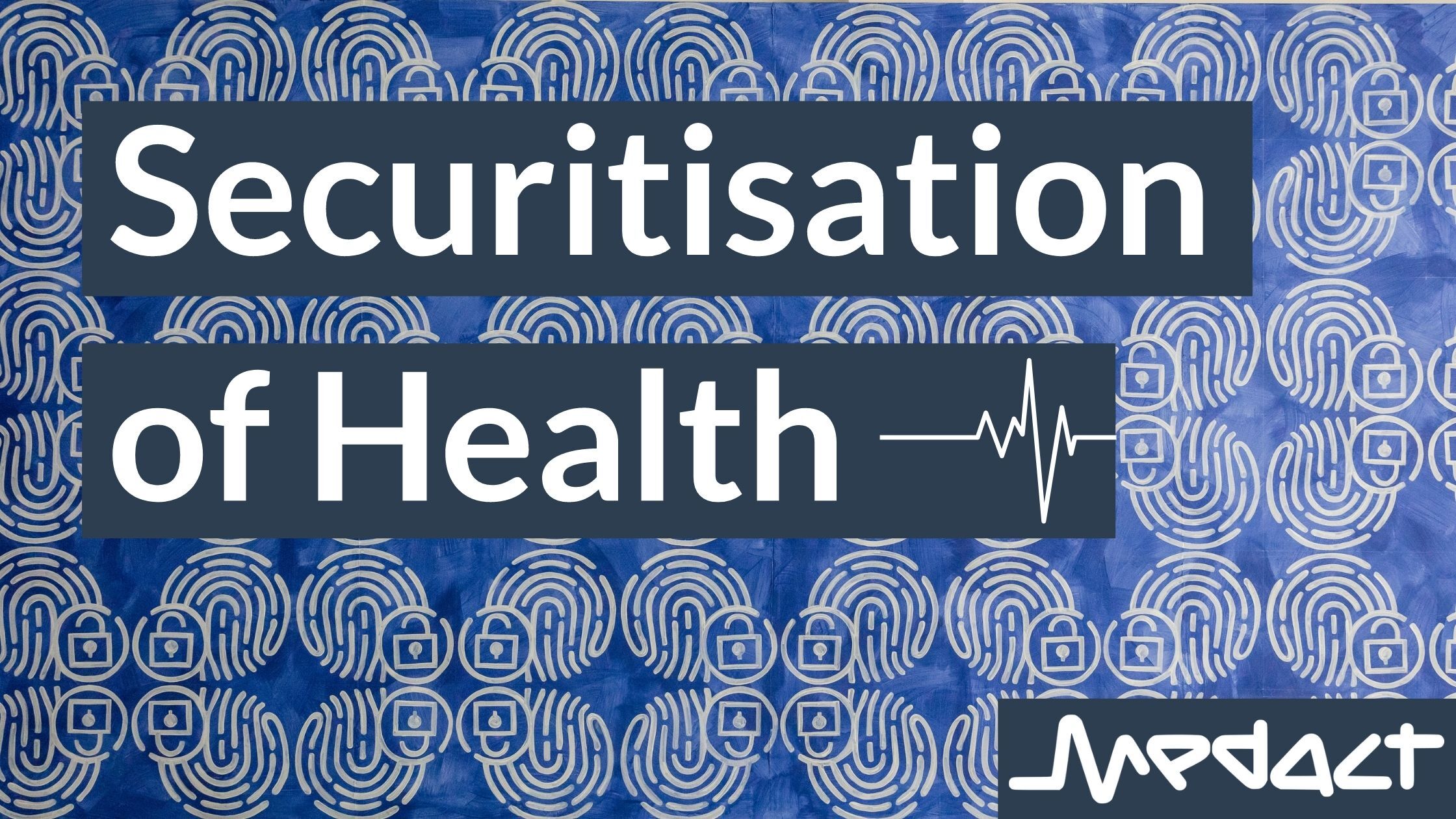 Medact's Securitisation of Health Group is a new member group that works together toward a shift in how the concept of 'security' is viewed, politically and within society, to centre individual and collective health and well-being.
The group focuses specifically on bringing to light and challenging the securitisation of healthcare and security measures that negatively impact health.
Check the calendar for details of our next meeting
The group meets regularly online to develop educational resources, research, mutual support tools and advocacy projects. Currently, group members are focusing on challenging the Prevent counter-extremism policy in the NHS, and health workers and others concerned about this policy in healthcare are welcome to get involved in the group's work.
Group Statement of Aims and Values

We are a group of health workers, mental health specialists and advocates, public sector workers and people impacted by Prevent who seek to collectively work to repeal the Prevent duty in the NHS.

We are committed to raising awareness of Prevent's damaging impact in health care and support those that challenge its implementation across the public sector, such as education and social care, through educational campaigns.

Our key concerns are:

the damaging impact on care and treatment of patients and their families, especially those from BAME and Muslim communities;
the structural racism Prevent legitimates through community policing and pervasive surveillance under the guise of safeguarding;
the irreparable damage to relationships of trust that has lead to people disengaging from the service, exacerbating health inequalities;
the lack of transparency around the way in which the data of those referred, including patients, are held and used;
the lack of evidence for Prevent's efficacy and the well evidenced harm that it causes by undermining confidentiality and trust;
challenging the inclusion of NHS policies founded on political grounds and moral panics, rather than evidence-based research.

The effects of Prevent in healthcare also lead to a 'chilling effect', making it difficult to raise concerns or challenge the policy in the workplace. As such, as a group, we seek to support each other to be able to speak out and take action.
Enter your details to sign up to our Securitisation of Health mailing list