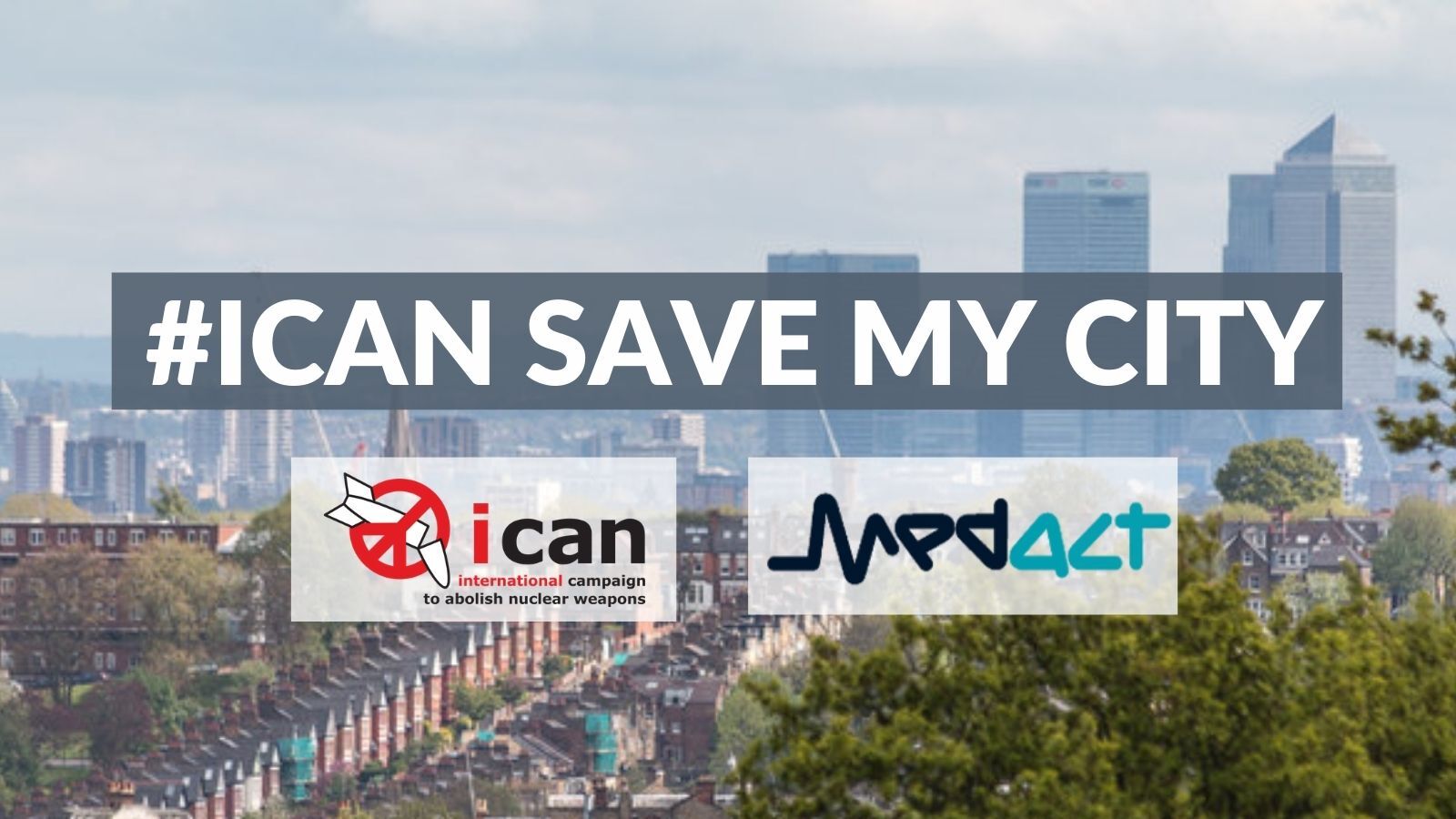 In the new year, the Treaty on the Prohibition of Nuclear Weapons (TPNW) is set to enter into force and become international law. And yet, the UK government has refused to engage with the TPNW, let alone sign up to the Treaty.
Around the world, cities and towns have come out in support of the Treaty, putting pressure on national governments to sign up to the Treaty. In the UK, cities such as Manchester and Edinburgh have joined the ICAN Cities Appeal.
Join us on Thursday 3 December at 5pm to discuss a strategy for Medact members and the wider health community to encourage local councils to support the TPNW.
We will also be hearing from Sean Morris, the UK & Ireland Nuclear Free Local Authorities (NFLA) and Mayors for Peace Chapter Secretary.
If you have any questions, please email [email protected]