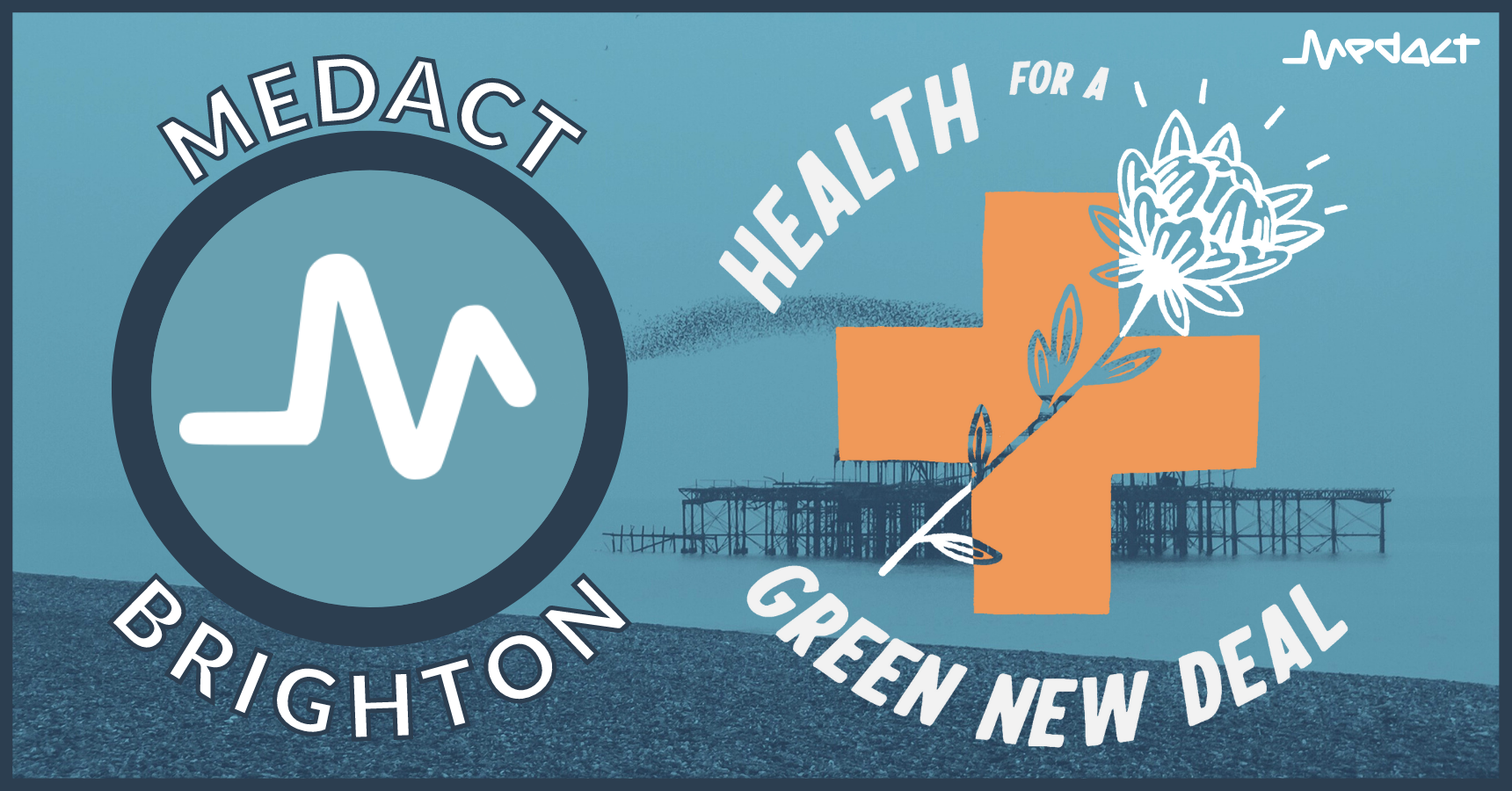 Building on our Health for a Green New Deal introduction session, we want to hear your thoughts on what the local issues are relating to climate health in our area, and start planning how we could campaign for positive change for people and planet.
New to Medact/H4GND? Don't worry if you missed the last session, we'll have a quick recap beforehand! Likewise, if this is your first meeting, please arrive by 6:45 for an introduction to Medact.
COVID safety: The venue is indoors, so we ask attendees to please take a lateral flow test before coming if you have access to them, and not to attend if you have symptoms or a positive test. If you would prefer, there is the option to join online via Zoom.
Venue: St George's Community Centre, Kemptown, BN2 1ED. The entrance to the community centre is through a blue door in a glass extension to the left of the church itself. We've booked Community Room 1, first on the left at the bottom of the stairs.
Join the WhatsApp group and sign up to the Brighton mailing list for more info and future meetings: