Briefing launch: The Public Health Case Against the Policing Bill
Monday 15th November @ 7:00 pm

-

8:30 pm
Event Navigation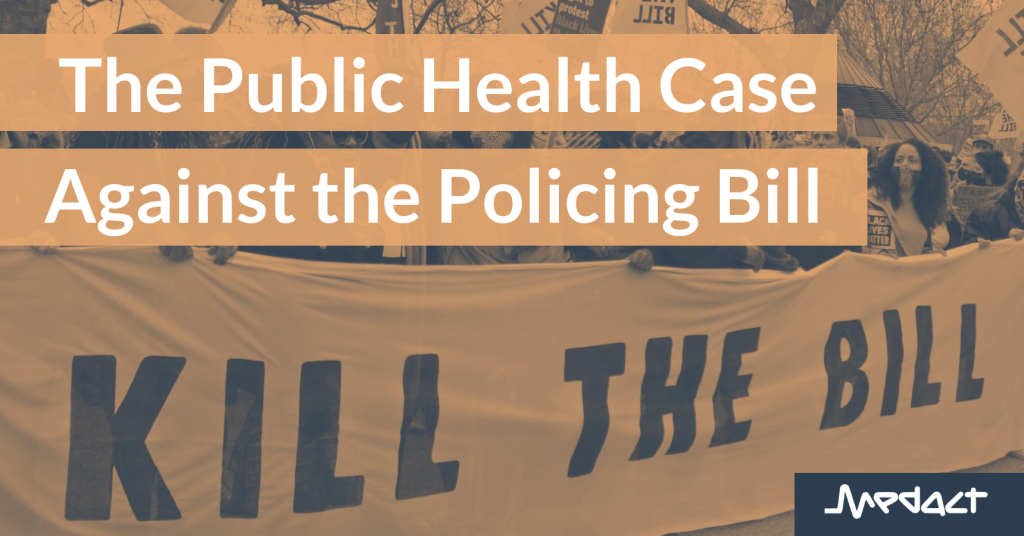 Please join us for the launch event of The Public Health Case Against the Policing Bill.
The government has misleadingly branded the racist and dangerous PCSC (Policing) Bill a "public health approach" to combating serious violence. But health workers in the Medact Research Network have debunked these claims in a new briefing.
Written to support the huge groundswell of opposition to this bill in the #KillTheBill movement, the briefing explains why the measures in the Bill – greater police powers, repression of protest, harsher prison sentences, erosion of confidentiality and increased criminalisation of Gypsy and Traveller communities – will actually harm public health  and entrench discrimination.
We aim to articulate and amplify radical public health voices against the Policing Bill's approach and explore potential alternatives.
Check back for more information and speakers soon!