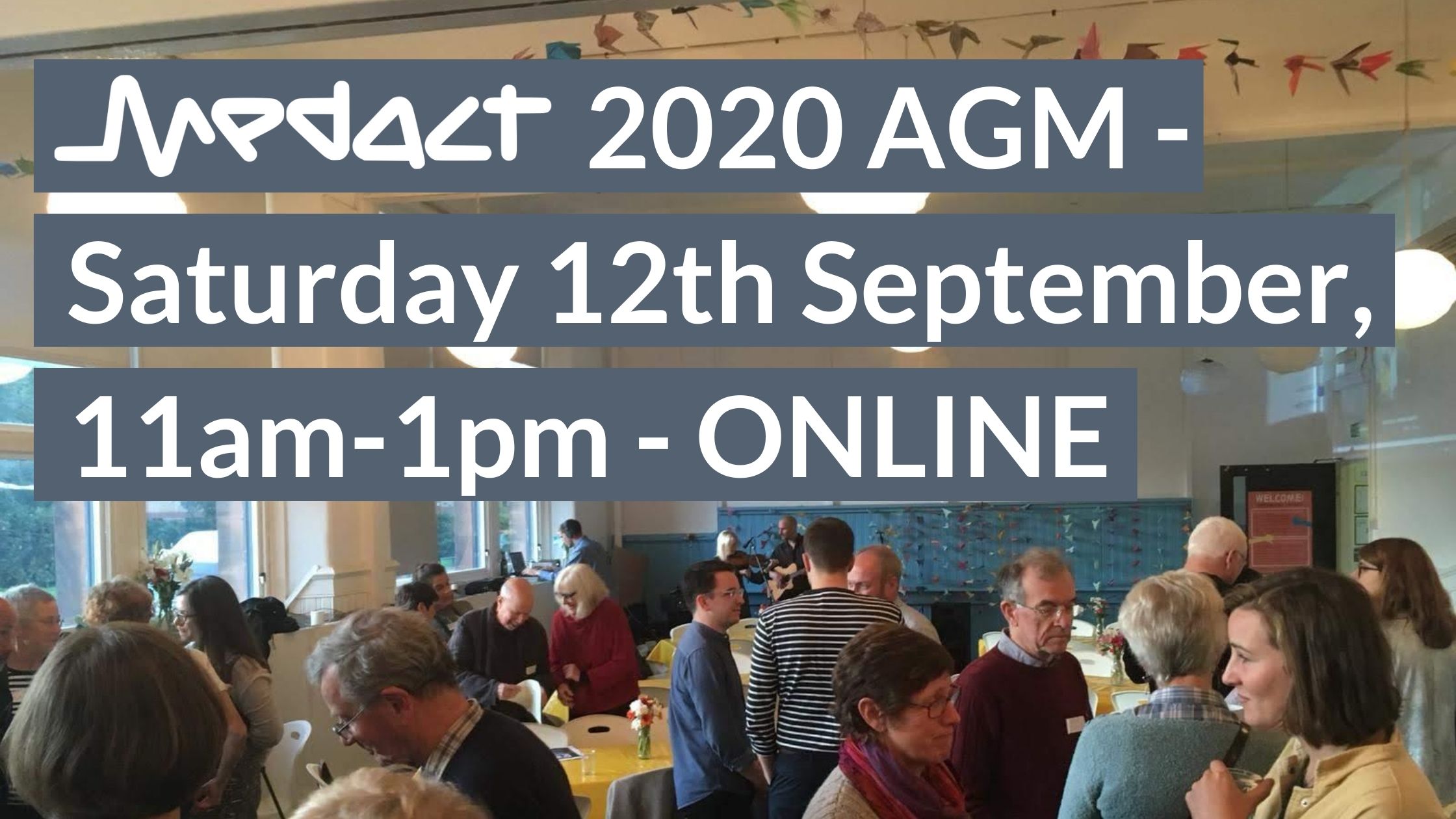 Our 2020 AGM will take place online (on Zoom) on Saturday 12th September, 11am – 1pm. We are sorry to not be able to organise the usual weekend get-together, but hope holding the meeting online will enable easy participation for members from across the UK.
The meeting will feature:
a chance to hear a summary of work over the past year

consideration and approval of our annual accounts
Trustee elections
motions from members
All are welcome, though only members are eligible to vote on motions and Trustee elections.
Please RSVP to receive a copy of final papers for the meeting, and details of how to join the call.
The deadline for submitting motions or Trustee candidates has now passed.
Motions
'That Medact should investigate the risks and benefits of civil nuclear power, noting its clear links with the military industry, and produce a briefing to be used as the basis for consultation with the membership, and bring a proposal for policy to be discussed at the AGM in 2021.'

Proposed: Frank Boulton

Seconded: Elizabeth Waterston
'That the Board undertakes a review of the Memorandum and Articles to ensure they are appropriate for the organisation that Medact has become and to present these for approval at the next AGM.'

Proposed: Medact Board
Trustee elections
Two Trustees who have served as co-opted Trustees over the last year will be standing for election for a three-year term:
Anne Schulthess is the Marketing manager at the International Institute for Environment and Development. She holds an MSc in Development Studies from the School of Oriental and African Studies, and prior to joining the communications team at IIED she spent several years as a campaigner at the Campaign for Nuclear Disarmament, and as a programme manager at the stop-smoking charity, QUIT. She is particularly interested in communicating the linkages between climate change, biodiversity loss and global health, and is trying to be a better intersectional feminist and listener to the experiences of people in the global South.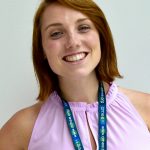 Lisa Murphy works at the NHSX Centre of Expertise, establishing fair value data partnerships for the health service and ensuring ethical technology development. She previously worked as a junior doctor and in Public Health England – developing a passion for addressing health and social inequity through community centred action. This has translated into working with the Medact Migrant Solidarity Group to and drive research and interventions on healthcare exclusion, as well as coordinating campaigns on the intersection of human rights and the use of technology.
Two Trustee who have served a first three-year term on the Board will be standing for re-election, for a second three-year term: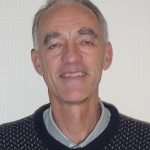 Jeremy Wight is a 'retired' public health doctor, having worked in hospitals in Derby and Sheffield, before specialising in public health.  He was Director of Public Health for Sheffield from 2006 to 2015, and subsequently worked for the National Institute of Clinical and Health Excellence (NICE).  In addition to being a Medact Trustee, he is also a Trustee of Hope for the Future, and chairs Hope Valley Climate Action, as well as being a non-executive director at the Chesterfield Royal Hospital.  He lives in the Hope Valley, in the Derbyshire Peak District, and spends as much of his spare time out of doors as possible.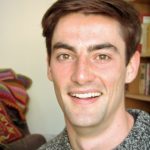 Jonathan Monk-Cunliffe is a medical doctor training in psychiatry. He holds a masters degree in public health and a postgraduate certificate in medical education, reflecting his interest in both topics. He is currently an NIHR Academic Clinical Fellow, combining clinical work with research into the physical health of people with mental illness. Jonathan has a longstanding interest in social justice and health equity. As a student, he was involved with Students for Global Health (formerly Medsin), and helped to organise their national conference on health inequalities. He recently helped to re-establish the Medact Sheffield group, starting a Patients Not Passports campaign on access to healthcare. Having now moved to the South West he is keen to continue this work, as well as dragging his bike up some of the local hills.