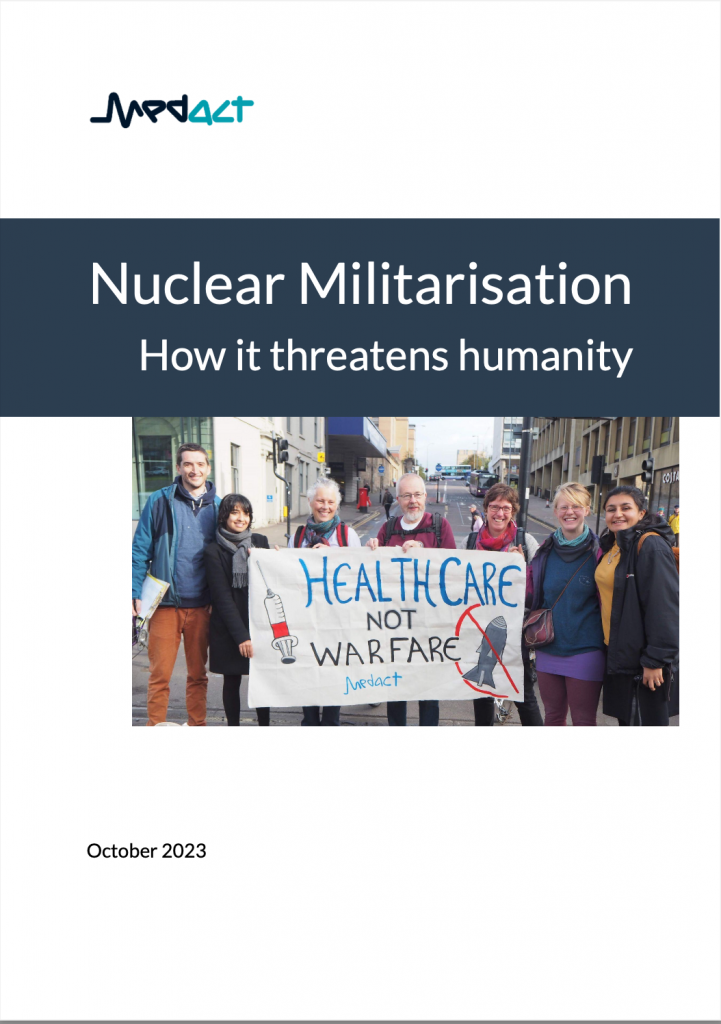 A Medact Nuclear Weapons Group briefing, prepared by Frank Boulton.
A new summary of the science of nuclear weapons and the threat they pose to human survival.
This briefing was prepared to accompany a webinar on the threat of Nuclear Weapons on Monday 6th November 2023. The recorded webinar will be available to view soon.
Together, the briefing and webinar aim to give a comprehensive, short but reliable account of the nature of the nuclear challenge to global society, covering a baseline of technical knowledge. We hope that folk will be encouraged to work realistically for a peaceful, sustainable and safe world free of nuclear weapons.