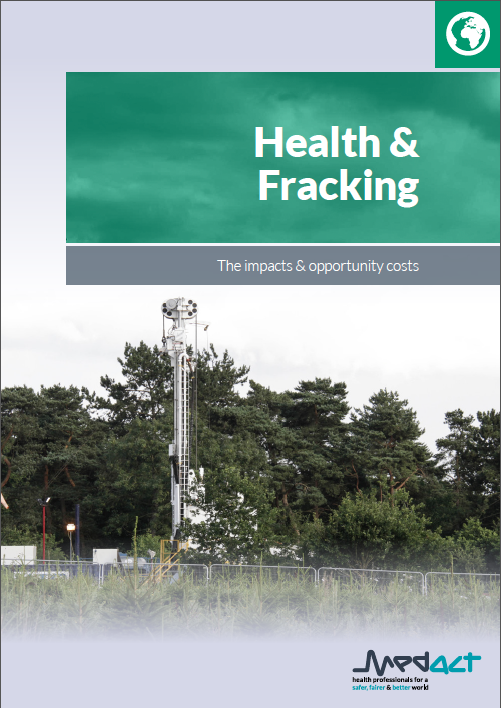 Executive summary
Background: "The United Kingdom (UK) is presently set to expand 'hydraulic fracturing' of shale formations ('fracking') as a means of extracting unconventional gas. Proponents of fracking have argued that it can be conducted safely and will bring benefits in the form of: a) energy that is cleaner in climate terms than coal and oil; b) greater energy security; c) lower energy prices; d) more energy diversity and competition; and e) local employment and economic development. However, fracking has proven to be controversial and there are serious concerns about its safety and impact on the environment…"
Conditions for environmentally-sound UK shale gas development
"Two recently published reports (McGlade & Ekins (2015), McGlade et al. (2014)) examine possible futures for fossil fuels, with a particular focus on the 'bridging' role that natural gas may be able to play during a transition to a global low-carbon energy system. A related report (Bradshaw et al.2014) considers the UK's global gas challenge and places the development of shale gas in the wider context of the UK's energy security and climate change policies. These reports found that there is a good potential for gas to act as a transition fuel to a low-carbon future up to 2035 on a global level but with this potential varying significantly between different regions…"
---
Fracking Debate
The report featured in a number of major news outlets, most prominently in The Guardian.
There were also criticisms to the report including from UKOOG, the representative body for the UK onshore oil and gas industry. A number of pro-fracking individuals have also criticised the report via social media, in person at the report launch, and in an 'open letter' to Medact, while a news item published by The Times falsely claimed that the Medact report had been written by an 'activist'.
Medact has since published a rebuttal and a letter in response to these criticisms.
All substantive criticisms have been looked at in detail, but none give reason to change the conclusions and recommendations of the Medact report.
John Ashton, the UK's special representative for Climate Change between 2006-2012, has written a blog about the fracking debate and Medact's report.
Updated Public Health Assessment
In July 2016 Medact released an updated summary report, linked to a longer fully-referenced review of the evidence, which reaffirms the conclusions of the first report based on the significantly increased body of peer-reviewed evidence.