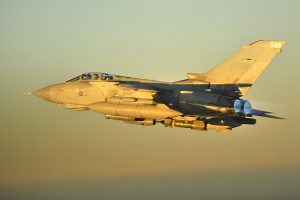 As a public health charity committed to a safer, fairer and better world, Medact has a reputable history of promoting peace and studying the effects of war, conflict and violence on the health of adults and children across the world.
We argued against the war in Iraq that started in 2003 on the grounds that it would kill hundreds of thousands of people, expand support for terrorist organisations, and lead to protracted conflict.
We observe with growing concern and dismay the spiralling effects of violence, trauma and deprivation on societies in the Middle East over recent decades. We deplore the destruction of homes, lives and violence caused by conflict; and recognise the particularly complex and internationalised nature of the war and violence in Syria. And we mourn with all those who have lost loved ones in this escalating tragedy.
While barbarism and callous violence must always be resisted and challenged, a bombing campaign against ISIS will not help bring peace to the region, nor secure freedom and safety in the UK. More likely, reacting to the atrocities in Paris by supporting and expanding the US-led air war against ISIS will grow support for terrorism.
If the recent history of the Middle East has taught us one thing, it is that western military action acts as oxygen to the fuel of sectarian and religious conflict within the region, and the belief that western nations are legitimate targets for acts of terror.
Instead, we need to better understand the reasons why groups like ISIS have managed to win support from people living in both the Middle East and Europe. As health professionals we know that multiple factors – many operating at a societal level and with a long history – underlie the callous and barbaric terrorism that took place on the streets of Paris recently, and in many other places over a longer period of time.
Until we take real action to address the legitimate social and economic grievances of millions of people in the Middle East by, for example, refusing to support and arm illegitimate and dictatorial regimes, a bombing campaign of ISIS in Syria will only cause more chaos and conflict in the region, and a worsening of our own security.
There are no short-term, quick-fix solutions to the wars and violence that have blighted the Middle East for the past fifteen years and more. What's needed is a credible long-term peace plan for the region; not an escalation of chaos, conflict, violence and war.