Urgent Briefing: Why We All Have a Duty to Kill The Bill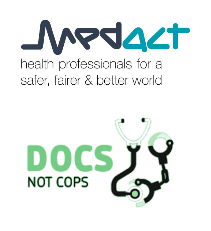 The Police, Crime, Sentencing and Courts Bill (PCSC) is a dangerous piece of legislation that undermines our fundamental rights, threatens all our safety, and implicates health workers in the expansion of violent police powers. Medact and Docs Not Cops have joined the Kill The Bill Coalition to stand in solidarity with everyone targeted by the Bill and fight back against these harmful policies.
Join us on Monday 26th April for an urgent briefing on the public health impacts of the PCSC Bill, and find out what the Kill The Bill Coalition is building towards and what you can do to get involved.