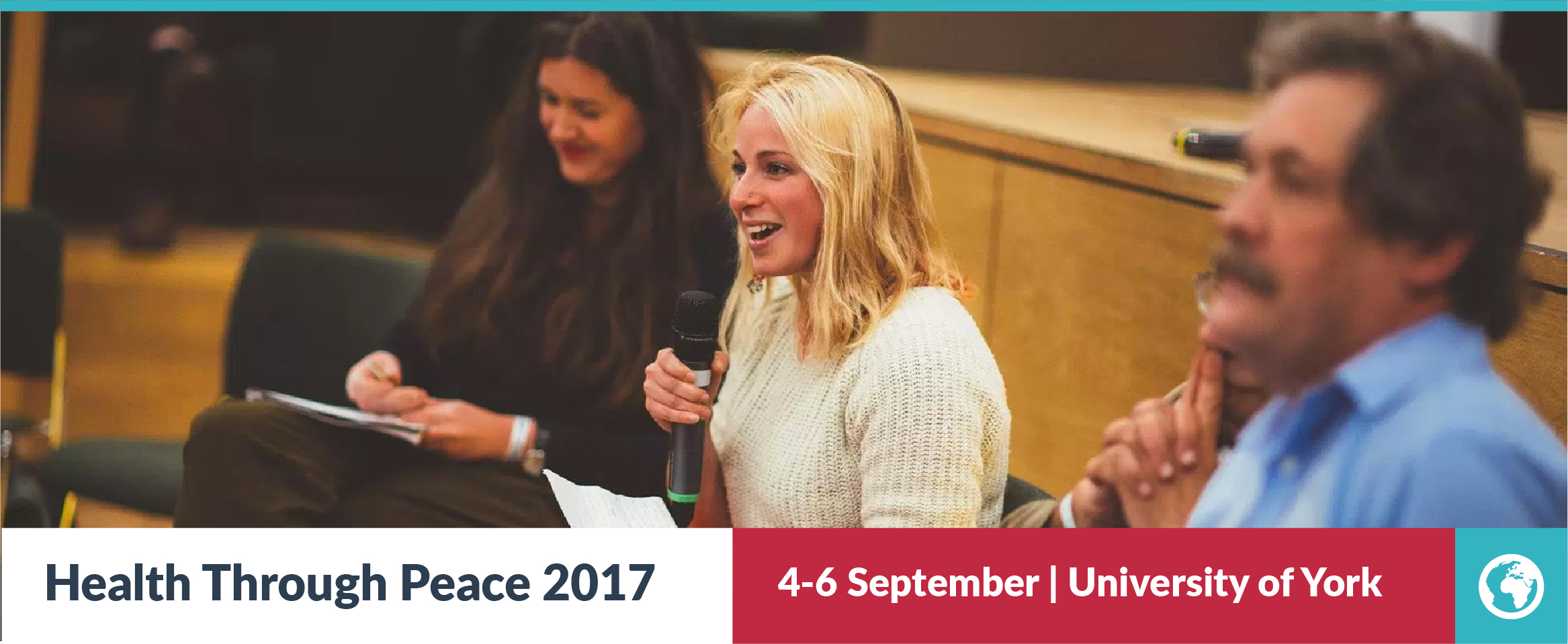 Joint Medact Forum and IPPNW World Congress
Health Through Peace 2017
Tackling public health crises in a changing, unstable world
This September, Medact and the International Physicians for the Prevention of Nuclear War (IPPNW) brought together health professionals and peace activists to debate, educate and advocate for social justice and demilitarisation.
Across a series of expert-led panels, workshops and academic sessions, we discussed ways to achieve health through peace – exploring topics from war and nuclear weapons, to the refugee crisis and climate change.
Thank you to all who joined us or otherwise helped make the event possible.
We will be uploading resources from the event to this page over the next few weeks.
Health Through Peace Film Festival
A powerful series of films, looking at the arms trade, drone warfare and nuclear weapons waste from the Global Health Film initiative
We are very grateful to Global Health Film Initiative for organising a series of film screenings to accompany the conference – including Shadow World, on the global arms trade; National Bird, on US drone warfare; and We Are Many, on the power of peace activism.
The IPPNW Student body organied a bike tour from Faslane in Scotland – where the UK's Trident Nuclear submarines are based – to the conference in York.
For more details and to register, visit: the IPPNW Student Movement site