Are you ready to take the next step and join Medact as a member?
Join thousands of health workers campaigning for a world where everyone can realise their human right to health.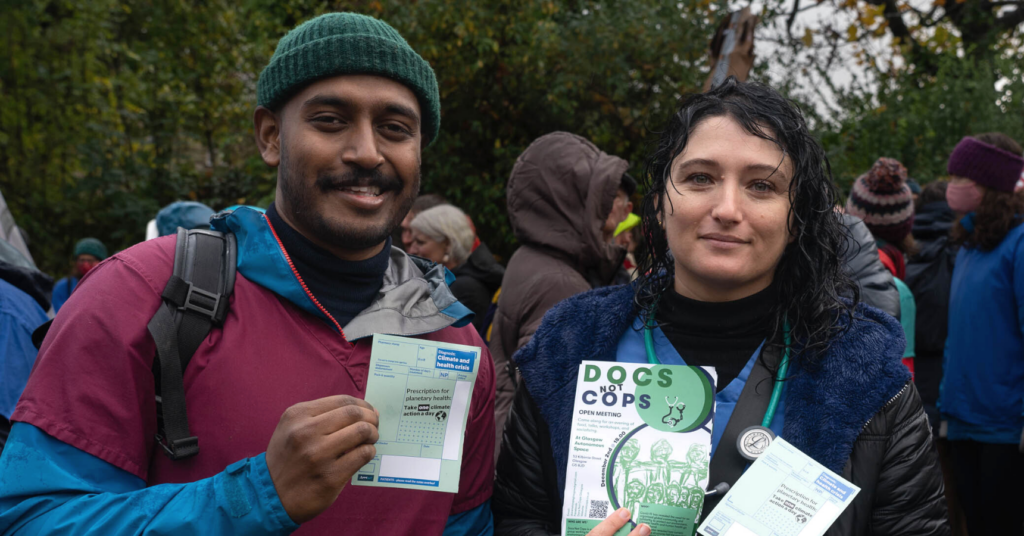 Our members:
Demand economic justice as we advocate for an economic system centred on health and wellbeing
Fight for access to healthcare for all as we campaign to end charging for NHS care
Tackle the climate crisis by mobilising the health community to advocate for a Green New Deal
Join others in calling for an understanding of 'security' that centres health and well-being, an end the UK's role in the global arms trade, and the abolition of nuclear weapons
Become a member today for as little as £1 a month, which will help to sustain all of our campaigning.
Medact membership is open to anyone who works in health and shares our values.
Fill out the form to join, and get in touch by email if you have any questions.
Existing member? Email us to change your details or for support with your membership.