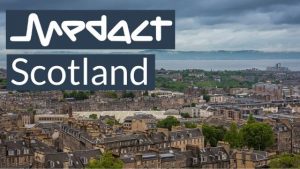 Medact Scotland formed in 2013 with the main aim of raising the profile of the health impact and humanitarian consequences of the use of nuclear weapons, whilst also supporting other areas of Medact's work.
Recent activities have included participating in meetings at the Scottish Parliament, joining the #StopTrident demonstration in London, being involved in the 'Don't Bank on the Bomb' campaign and last year's Climate Change Rally in Edinburgh, and speaking at the IPPNW European Conference in Belgrade in September 2015.
Check the calendar for details of our next meeting
Fill out the form below to hear about Medact Scotland's events, campaigns and to receive invitations to their meetings. You can follow Medact Scotland on Facebook and on Twitter, and come along to one of their meetings in Edinburgh, which are held every 6 – 8 weeks.