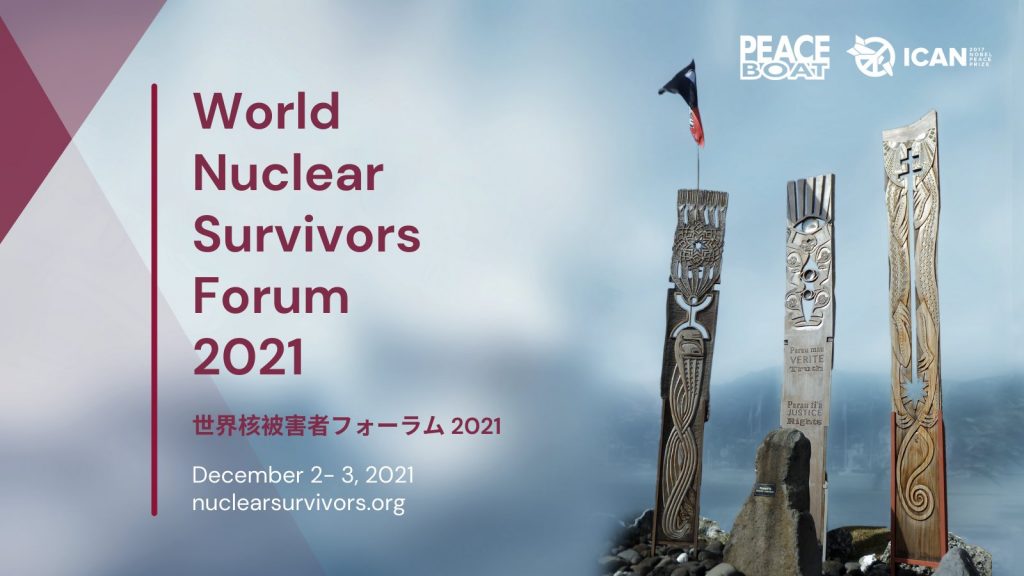 The World Nuclear Survivors Forum 2021 will bring together nuclear survivors and impacted communities around the world to virtually meet, learn about each other's situations and needs, and share various actions and initiatives. Further, it will allow people around the world to continue to listen and learn from nuclear survivors, so as to take actions to ensure their rights and dignity and to realize a world free of nuclear weapons. The forum will be streamed online and can be watched anywhere in the world.
No prior registration is required but you can register to receive a reminder.
The forum is organized by Peace Boat in partnership with the International Campaign to Abolish Nuclear Weapons (ICAN).