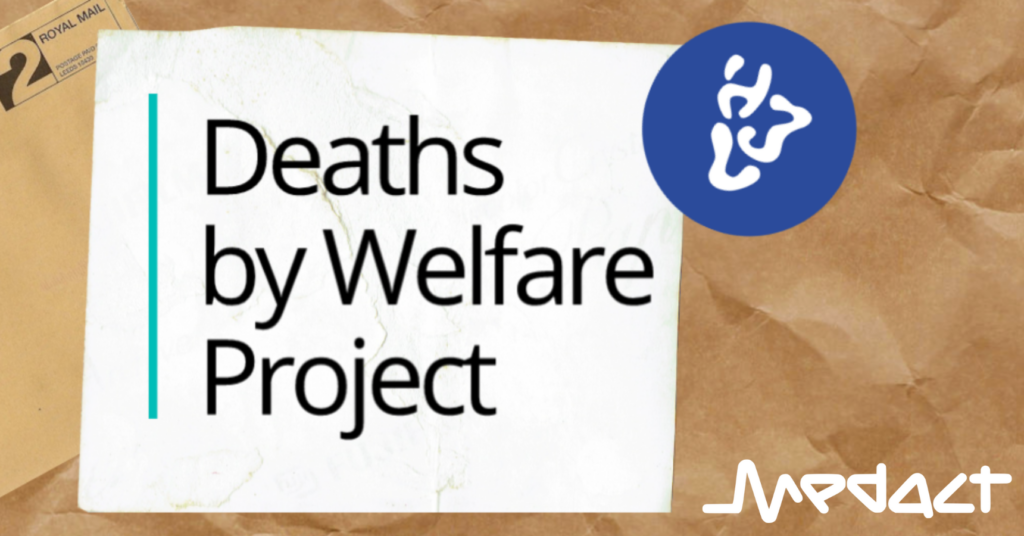 Healthcare workers are in a unique position to witness how contact with the welfare system can be harmful to people's physical and mental health. 
Healing Justice London's Deaths by Welfare Project investigates deaths linked to welfare reform and the violence of state austerity. Deaths by Welfare is led by China Mills and co-created with John Pring (Disability News Service). The knowledge and leadership of disabled people fighting fatal reforms is central to this work. 
The Deaths by Welfare Project and Medact are working together to better understand how healthcare workers bear witness to the harms of the welfare system; navigate complicity in a system that is often disempowering and enraging; and how they practice, or dream of practising, allyship with those with lived experience. 
This workshop is for you if you…
are a healthcare worker who witnesses the impact of the welfare state on people's health

are navigating feelings of complicity with a system that doesn't leave you many other options

want to think more about, or share existing practices of, allyship
This will be an exploratory space for sharing, discussion and collective learning, which aims to: 
identify and understand the kinds of resources that healthcare workers know about and/or need to support people in their contact with the welfare system

think collectively about what allyship might, and does, look like
Please read before registering…
Everything about the project is distressing, so we've spent a lot of time creating processes for supporting people to engage – co-designed and informed by the expertise of people with lived experience. 
However, the session will likely be triggering for different people in different ways, especially depending on how folks are positioned in relation to the welfare system, their experiences of cumulative harm, trauma, and distress.
We want to honour the legitimacy of your self-knowledge (that you know yourself best) while also understanding how the violence of the system shows up in so many ways (in our bodies, and our emotions) both every day and sometimes unexpectedly. We would like you to participate in a way that honours how you're feeling and that prioritises care. There will be other opportunities to connect with us if now isn't right for you. Please do what's right for you at this time.
Please find some resources available here: 
Registrations are limited to 30 people. Please only register if you are able to attend. Once capacity has been reached, you will be waitlisted and contacted if a space becomes available.