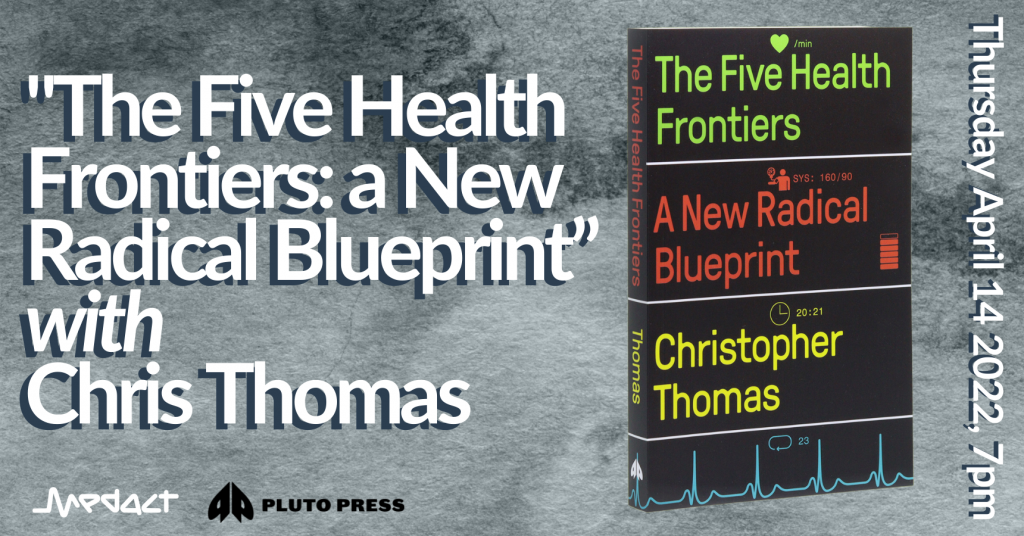 A transformative approach to public health and social care in the wake of Covid-19.
"The boldest blueprint for public health since Bevan"—Sonia Adesara, NHS Doctor and Campaigner
Join us as we explore the The Five Health Frontiers: a New Radical Blueprint, out now from Pluto Press. 
Author Chris Thomas, IPPR health and care Research Fellow, will explain the book's main arguments and delve into strategies for the health justice movement given the opportunities posed by the current increased focus on public health.
---
Christopher Thomas is a senior research fellow at the Institute for Public Policy Research, where he leads on health and care. He is co-editor of Progressive Review, a journal of ideas and politics. He regularly comments on health and care issues in print and broadcast media, and regularly writes in the Independent and the Times. Before working at IPPR, he led on public health and inequality at major charities including Macmillan Cancer Support and Cancer Research UK.