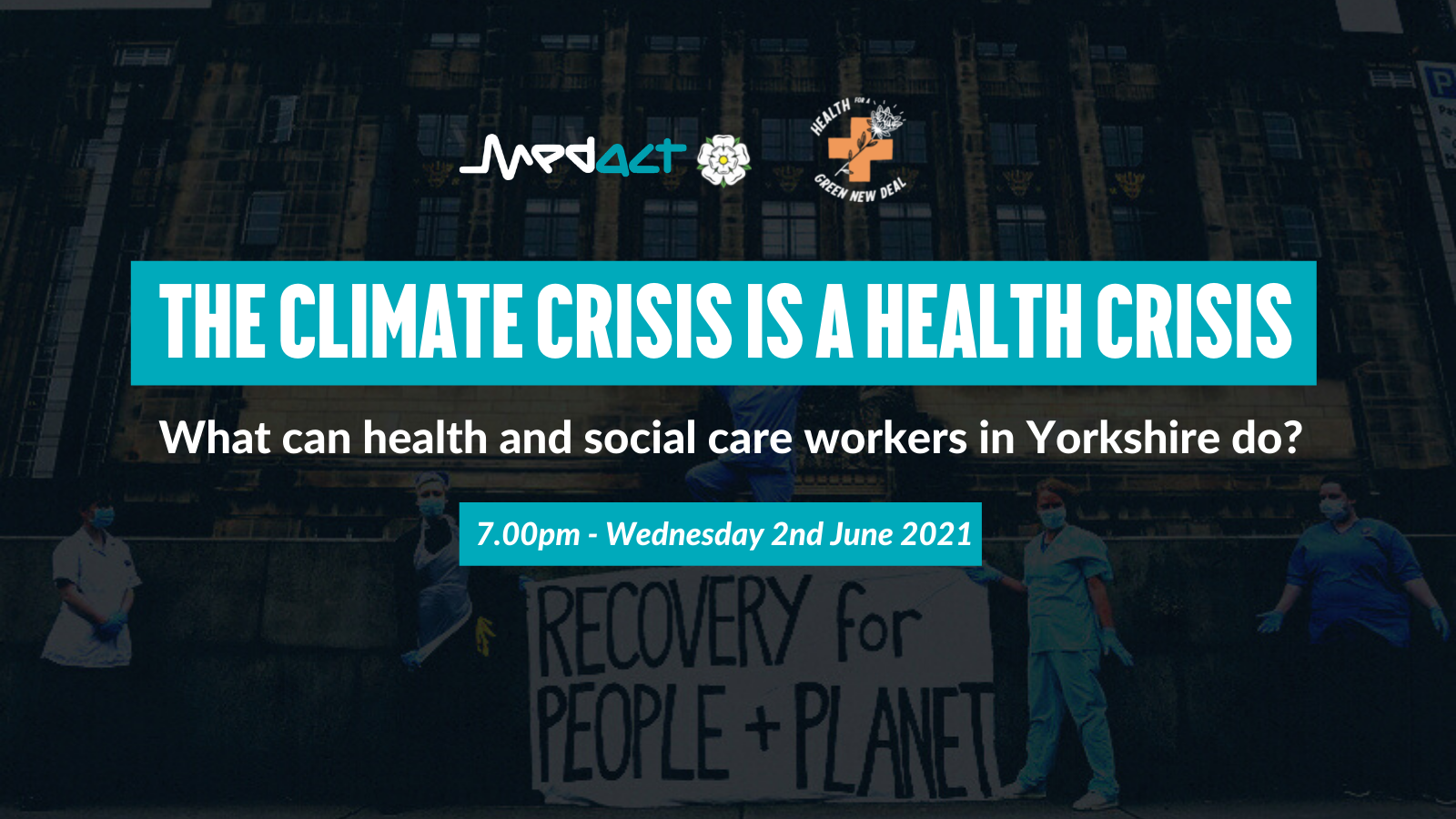 All over the world, climate change is undermining the health of entire communities. The World Health Organisation (WHO) has forecast that if serious action is not taken now to reduce emissions, we may see as many as 250,000 additional climate-related deaths each year between 2030-2050 alone. In Yorkshire, studies have shown that climate change has already increased the likelihood of regular, more severe flooding.
This is a crisis that concerns all of society, but it does not impact us all equally. As we have seen, communities and nations across the globe already feeling the impacts of climate change also tend to be the ones least responsible for it. It is in these communities that we are already seeing excess deaths due to extreme weather events, increasing rates of things such as cardiovascular disease and respiratory conditions resulting from environmental injustices such as air pollution.
Join Medact Yorkshire for this webinar as we explore how those working in health and social care in Yorkshire can take action for a healthier, greener and more just society, one that prioritises the health and wellbeing of people and planet!
We're really lucky to have an amazing lineup of incredible speakers joining us!
Matthew Sawyer – GP and Sustainability Consultant
Alexis Percival – Environmental and Sustainability Manager, Yorkshire Ambulance Service NHS Trust
Group for Action on Leeds Bradford Airport (GALBA)
Angela Harley – Medact Yorkshire
Jess Zollman-Thomas – Medact Sheffield
Mia Thomas – Medact Leeds
Christian Vassie – City of York councillor and 'Climate Champion'