Medact at the Stop Trident March and Rally Saturday 27th February at 12 noon in central London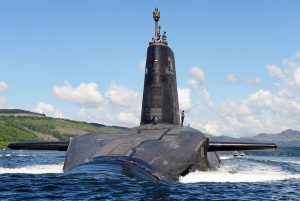 Medact, emphasising the health impact and humanitarian consequences of the use of nuclear weapons, is one of the supporting organisations for the CND-led Stop Trident March and Rally being held in London on Saturday 27th February at 12 noon. Nuclear weapons are the most destructive and most indiscriminate instruments of war ever created. Their use—and even their possession—goes against every principle of international humanitarian law. Indeed, it is likely that humanity could not survive a nuclear war using even a fraction of the arsenals in existence today. In Spring or Summer of this year, the United Kingdom government will decide on whether to renew its Trident nuclear weapons system. It is very likely that the government, backed by Parliament, will commit to funding the total replacement of the current system – meaning we will have nuclear weapons well into the second half of the 21st century. In doing so, they will be ignoring the growing global movement that is calling for a total ban on nuclear weapons – as has happened with land-mines (1997) and cluster munitions (2008). The UK will also be undermining the potential role it could play as a global leader for nuclear disarmament – failing to recognise that nuclear weapons have no part to play in tackling the global crises we currently face. As the UK Government approaches this 'Main Gate Decision' on the renewal of Trident, we believe that now is the time to stand up and be counted. In the months and years to come, we need to build a stronger movement to create a more positive vision for health and security in the 21st century. Please join Medact staff, members and supporters (and thousands of others!) at 12 noon on Saturday 27th February in central London. We're also hoping to meet up with other health professionals who are marching to highlight how diverting spending from Trident could help fund vital services within the National Health Service.
Where are we meeting?
We'll be meeting at 11.30am in the Patisserie Valerie near Marble Arch for a pre-march coffee/hot-chocolate – and you're very welcome to join us. Alternatively, meet us outside Patisserre Valerie at 12 noon, and we'll head to the start of the march at Marble Arch together. After the march, we'll head to Westminster Quaker Meeting House, where'll there's usually tea and coffee – and an escape from the cold! If you can't find us on the day – please text or phone Chris Venables (07907 161 225) or Rhianna Louise (07714 194 714). Also, please join the Facebook event and follow us on Twitter.
Other sources of information about the march
CND Facebook Event / CND Event Webpage 'Care Not Warfare' Group Facebook Event