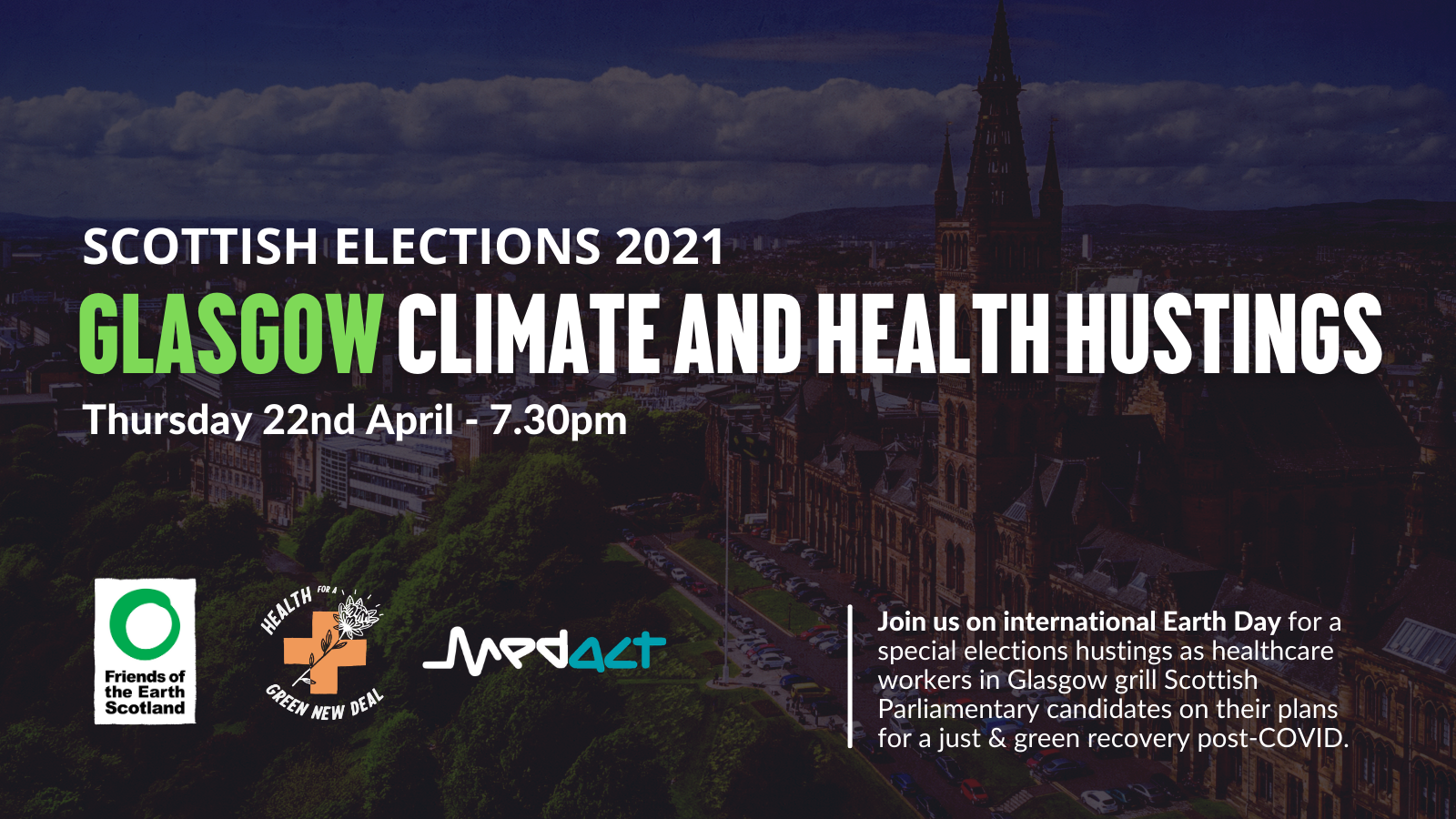 On 6th May, Scotland goes to the polls. The outcome of the elections will determine the path that Scotland takes post-COVID.
As the host of the COP26 climate talks this November, the city of Glasgow will be at the centre of a global discussion concerning the health of people and planet. It is crucial that we take this opportunity to promote a vision of a post-COVID recovery that both tackles the climate crisis and supports those most impacted by the crises we face.
Join us on international Earth Day for our special election hustings, as healthcare workers in Glasgow grill candidates in the upcoming Scottish elections on their plans for a just and green recovery post-COVID!