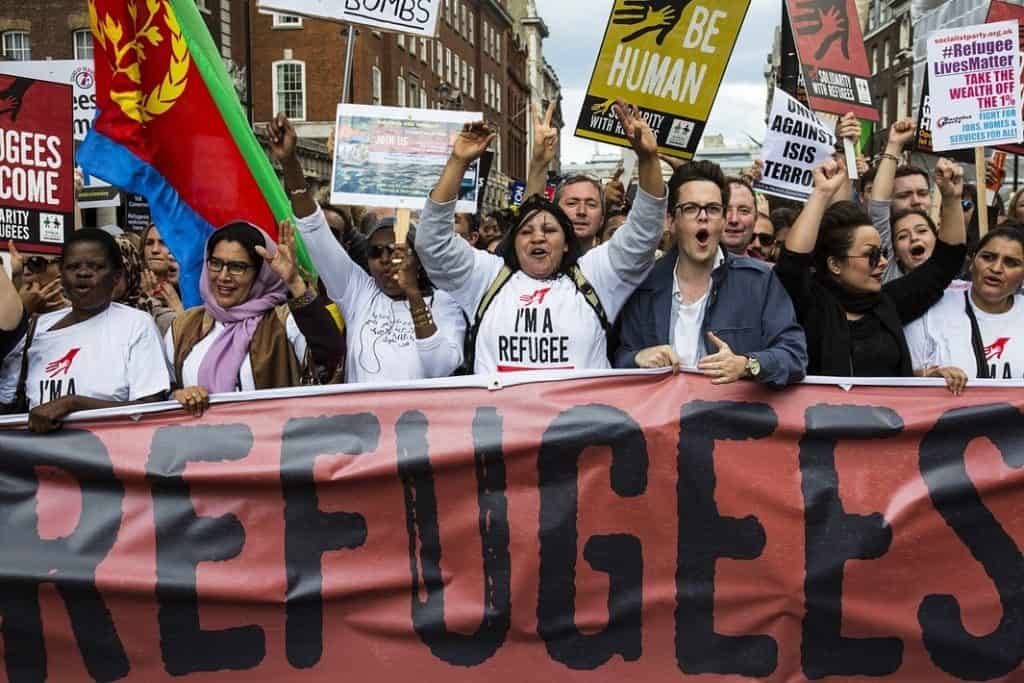 Right now, women, children and men fleeing war, persecution and conflict need our support. Yet just when the UK needs to uphold its commitments to refugees, in October the new Nationality and Borders Bill moves closer to becoming law. This bill will make it harder than ever for people who come here to seek safety.
The government has committed to take 20,000 Afghan refugees over the next five years. But that isn't enough, and lacks the necessary urgency. While we are hearing accounts of mothers throwing their babies over razor wire in desperation in the face of the horrors facing them under the Taliban, the UK government plans to make people wait years for resettlement, and to imprison any who manage to flee to the UK by other means.
We can and must do more to welcome refugees, and not just Afghans. Everyone who crosses borders for safety should be given a fair hearing and a chance to rebuild their lives.
We know that our communities can be generous and welcoming and that many people want to do more for those who come here for safety. Through this rally, we want to show the Government that we oppose this Bill, and that we want to live in a humane and welcoming society.
If you agree, join us outside Parliament. Hear from refugees and add your voice to the movement to welcome them. The event is for everyone who cares about the rights of people to seek asylum.
The rally is being organised by people with experience of the asylum system with support from Solidarity With Refugees, Women for Refugee Women and IMIX, but we want it to belong to us all.