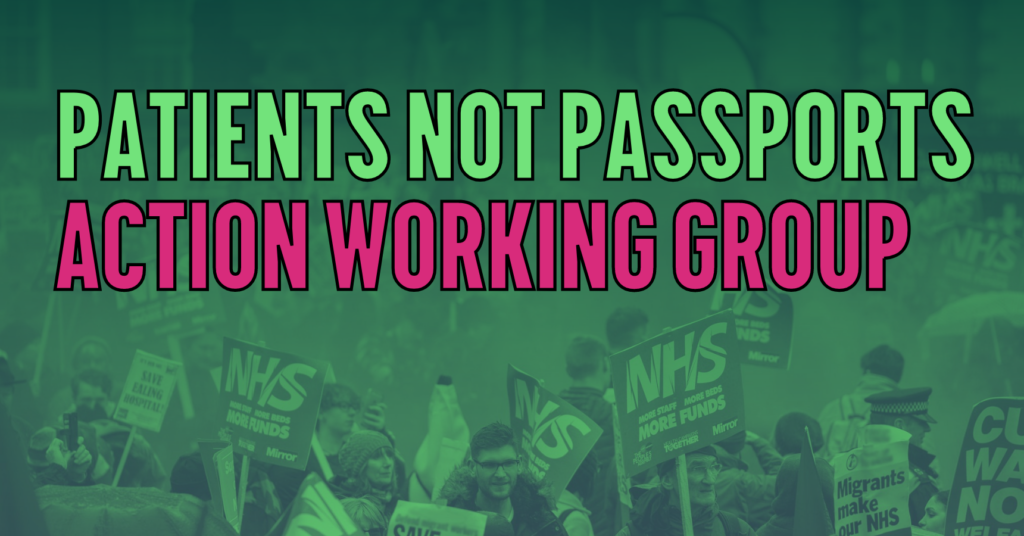 The Patients Not Passports Network is growing! We're launching new National Working Groups that will support local organising happening around the country and help plan the big events and actions we run through the year.
The action planning working group currently meets weekly to organise and strategise upcoming PnP actions, with the next action scheduled for June.
Interested? Sign up here.