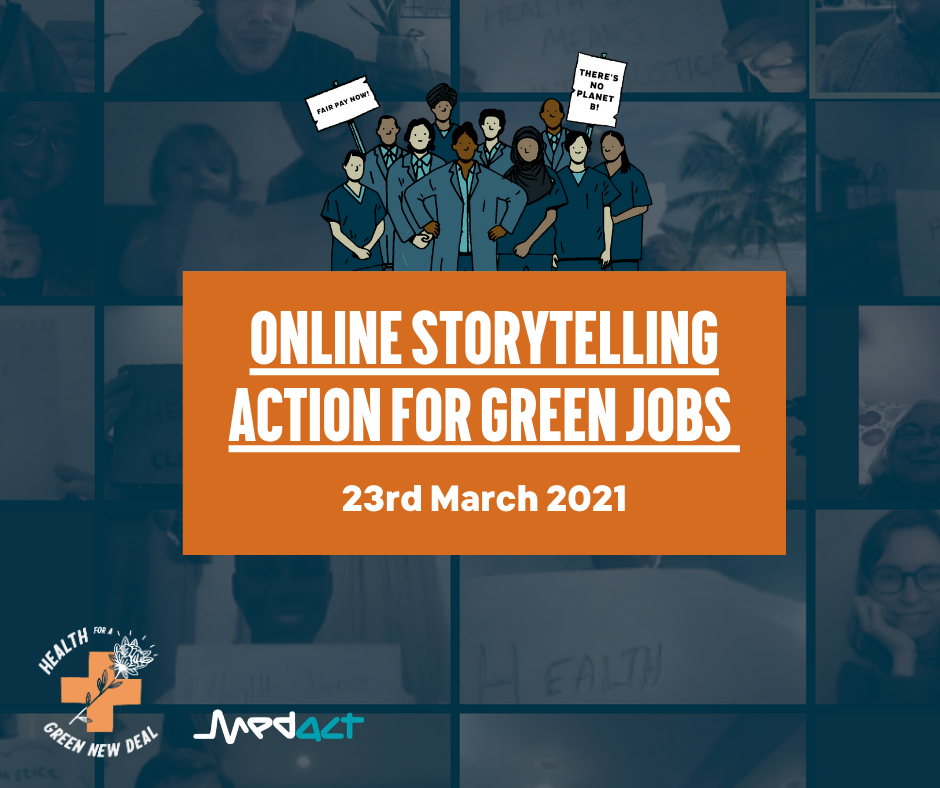 On Tuesday 23rd March, we're teaming up with Green New Deal UK to run an online storytelling action, calling on MPs to support the creation of secure, well-paid green jobs as part of a post-COVID recovery.
Why 'green jobs for all'?
As many as 1.9m jobs are at risk of being lost permanently as a result of the impacts of the pandemic. It is vital that the Government now intervenes to invest in job creation, but if our recovery only increases emissions, we will only pivot from one crisis to another: Climate Change.
Creating new, secure, well-paid green jobs has to be a priority if we are to build a healthy and sustainable recovery post-COVID. Research by Green New Deal UK shows that, with the right investment, the Government could create as many as 1.2m green jobs over the next two years alone.
Green jobs aren't just what we might traditionally expect: people in hard-hats building wind turbines. They're also jobs in vital, low-carbon, sectors such as education and healthcare. By focusing on such key industries, a green recovery can help us tackle staff-shortages in the NHS at the same time as fighting the climate crisis!
How do I take part in the storytelling action?
All you need to join the action is a phone to record a video on, and yourself! The aim of the action is to amplify support in the health community for the creation of a national green jobs scheme, highlighting the benefits to public health of ensuring employment that is both secure and sustainable.
You can take part at any time during the day of the 23rd March ─ whenever you have 5-10 spare minutes in your day.
Sign up now to receive a copy of our digital action guide that lays out in more detail the steps to follow to participate in the action!