Saturday 11th March
@
12:00 pm
–
5:00 pm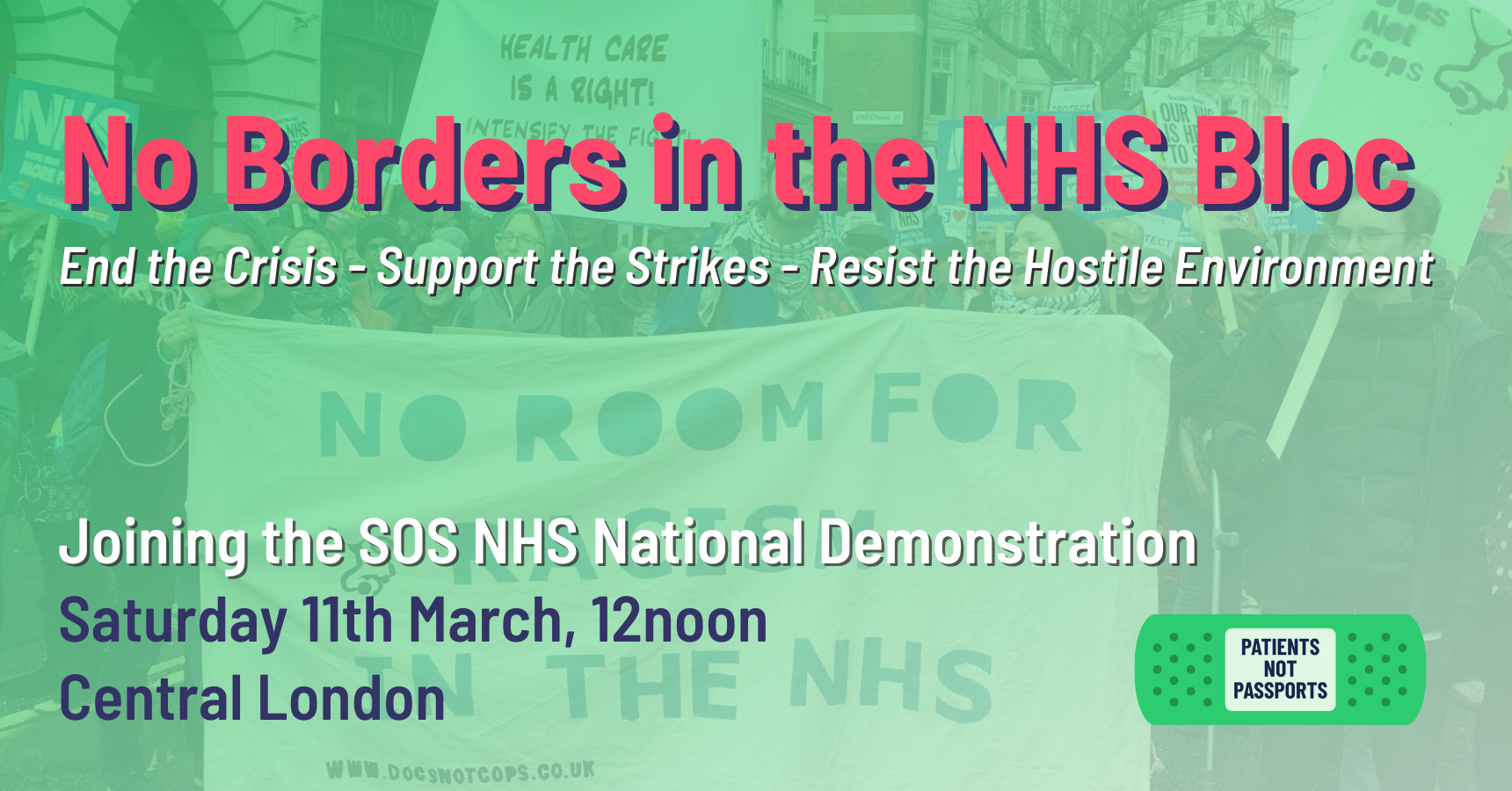 Join PNP campaigners from across the country in our No Borders in the NHS Bloc, where we will march together for migrant justice and to defend the principles of a truly universal NHS.
If you're new to the campaign it'll be a great way to meet people already involved and get connected with your local group. We'll have banners and flyers for you to give out, and maybe a little soundsystem!
We'll march together from Warren Street to Westminster and then find somewhere for a drink afterwards. Remember to wear sturdy shoes, bring snacks, water, warm clothes, and a fully charged phone. If you'd like to buddy with someone else coming on the demo, or you just want to have a chat before coming, then let us know at [email protected]
If you want to make banners and hang out with us beforehand then come to our banner making and social on Thursday 2nd March – see here for more info!