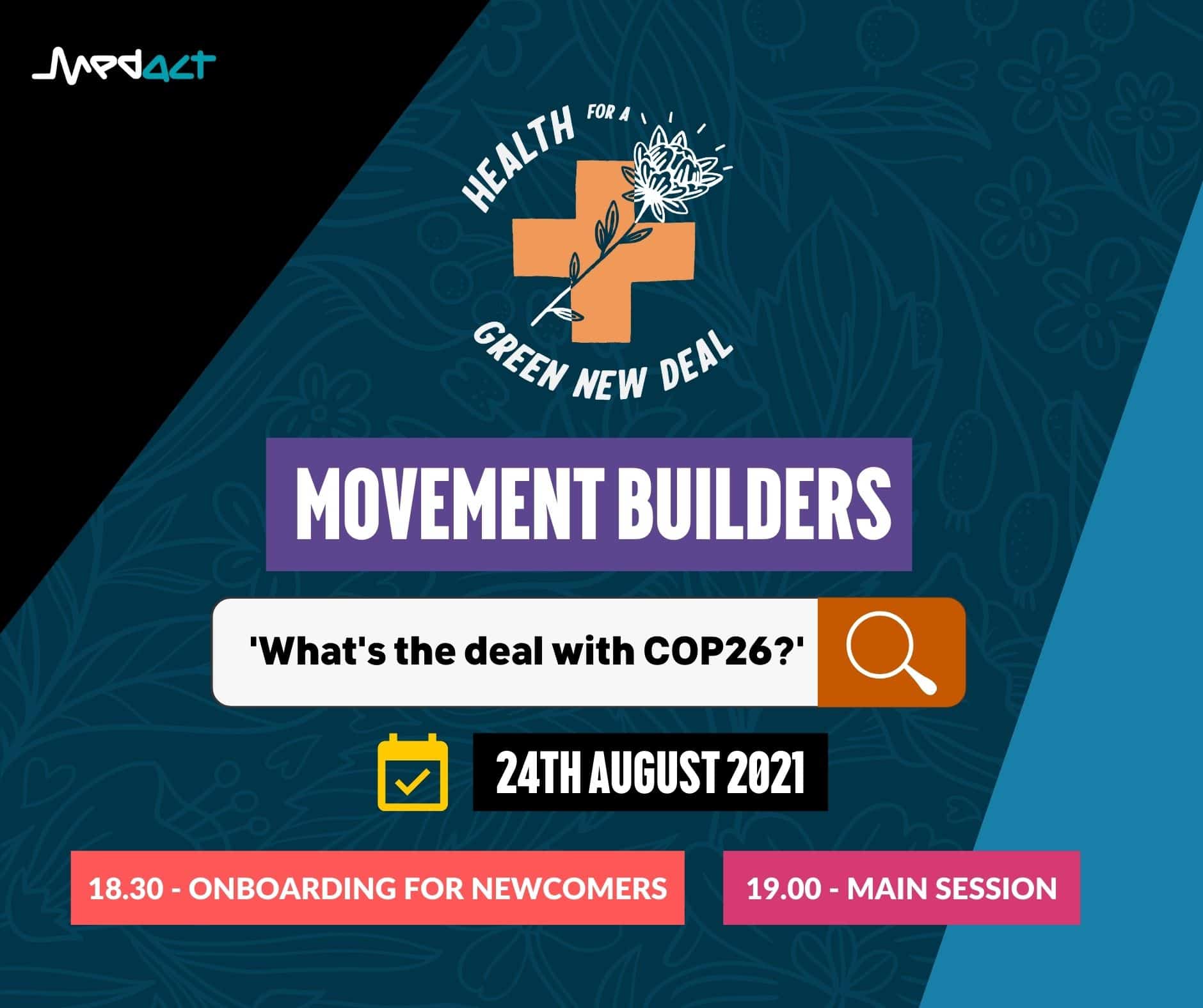 What's the deal with COP 26? Join us for the August Movement Builders Session of the Health for a Green New Deal Campaign to find out what to expect at COP 26. We'll be joined by speakers from the COP 26 Coalition and Glasgow Calls out Polluters to dive into some of the key issues at COP to inform how we organise and take action for climate justice!
If you're brand new to Health for a Green New Deal, we're running an optional onboarding 30 minutes before the main meeting. Feel free to join us for the onboarding to hear about Health for a Green New Deal's message, organising principles and our strategy to win!
Join us at 18.30 for the onboarding for newcomers, or join us at 19.00 for the main session.