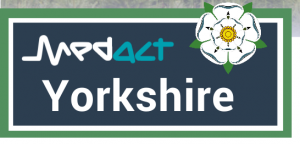 On Tuesday, 23rd June at 6.30pm, Medact Yorkshire are hosting a webinar on fossil fuel divestment with special guest John Ashton, the former special representative for Climate Change at the UK Foreign and Commonwealth Office and founder of the think tank 'Third Generation Environmentalism'.
By dismantling the power of the fossil fuel industry, we can make space for real climate solutions,
and build a future powered by clean, community-led renewable energy. Councils across the UK are
investing massively in the fossil fuel industry. They must stop #fuellingthefire.
Active campaigns in North and East Yorkshire led by Medact Yorkshire members are working to
persuade their respective county council pension fund committees to divest from fossil fuels.
Join us as we explore why now, in the wake of Covid-19, fossil fuel divestment is more important than ever.
Please RSVP below to join!