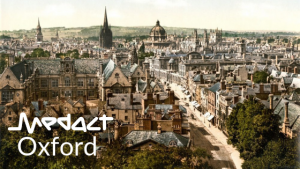 Over the last few months we have been building up our local Patients not Passports campaign in collaboration with Migrants Organise. We have organised a few training sessions to increase healthcare workers' awareness of the impact of the Hostile Environment on access to healthcare.
As a result, we've had a growing number of people expressing their interest in starting a local action to pressure the OUH to scrap unfair charging regulations. As such, we would like to invite you to the first Medact Oxford virtual meeting. We would like to know you better, explore your interests, and understand how you can help us build a bigger and better movement in Oxford both on this issue and others.
Because Medact also works in other areas – climate & health, economic justice, etc. – we welcome any suggestions to build up other local campaigns.
If you would like details how to join the online meeting, please email oxford@medact.org