Thursday 16th November
@
7:00 pm
–
9:00 pm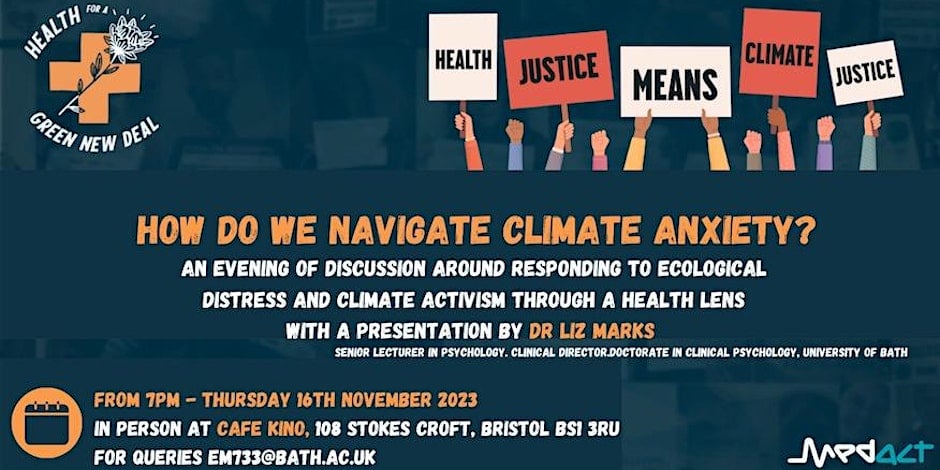 Please join us for an evening of reflecting on our responses to climate change and climate action.
We are the Bristol branch of Medact, a nation-wide collective where health workers campaign on health and climate justice.
Dr Liz Marks will be holding a presentation and discussion on her research on climate anxiety and eco-distress.
Liz is a clinical psychologist, clinical director and a senior lecturer in psychology at the University of Bath. She is author of over 30 articles, currently focusing on people's emotional responses to climate change. She co-lead the seminal 2021 global survey on young people's feelings about climate change and governmental inaction. Liz is also an accredited cognitive-behavioural and mindfulness therapist and has been running climate cafes across Bristol and Bath.
The talk will be followed by a brief presentation about MEDACT, current campaigns and activity of the national and local groups.
This event will be an opportunity to meet and connect, reflect on shared values and ways of coming together to inspire and create change.
You will be able to get non-alcoholic drinks at the bar.
Looking forward to seeing you there!