Saturday 11th November
@
2:00 pm
–
6:00 pm
Join local migrant justice organisations & community groups for an afternoon of practical workshops on resisting the Hostile Environment, and a screening of 'NHS Borderlands'.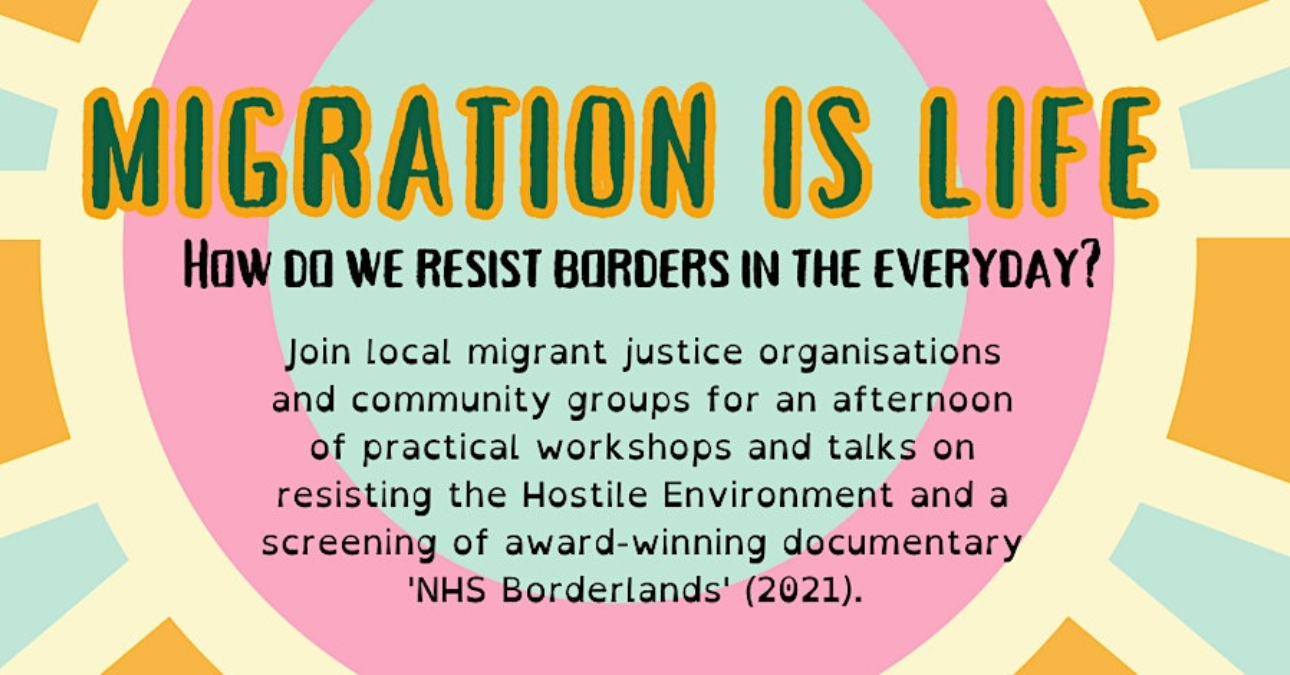 We're all Leeds aren't we?
Whoever we are and wherever we come from, most strive to treat others how we want to be treated. While the people in power continue to show that they don't care about us, we must show that we do care about one another.
Local Leeds migrant justice organisations and community groups have come together to bring this afternoon of practical workshops to learn about how we can resist violent borders that have been brought into our everyday lives through the government's cruel Hostile Environment policies.
PAFRAS, Racial Justice Network, Yorkshire Resists, Stop the Scan, Leeds Anti-Raids Action and Patients Not Passport will be sharing their expertise and practical tools for resistance as well as raising the voices of those who are subject to Hostile Environment policies. We will also be screening the award-winning Bare Life Film's NHS Borderlands, an investigative documentary exploring the human impact of NHS charges on migrants. The short film explores the story of Angela, who fled persecution in Zimbabwe only to be subjected to Hostile Environment immigration policies in the UK and charged £8,000 for vital medical care.
This event is aimed at both people who are subject to immigration control as well as those who wish to learn more about how they can stand in solidarity with migrant communities who are coming under increasing attacks from both people in power and the far-right.
This event is ticketed and you will only be allowed entry with a ticket. We ask those who can afford to donate to bring a suggested donation of £10 so we can run further events for the community. Sign up on Eventbrite!