Saturday 20th May
@
1:00 pm
–
3:00 pm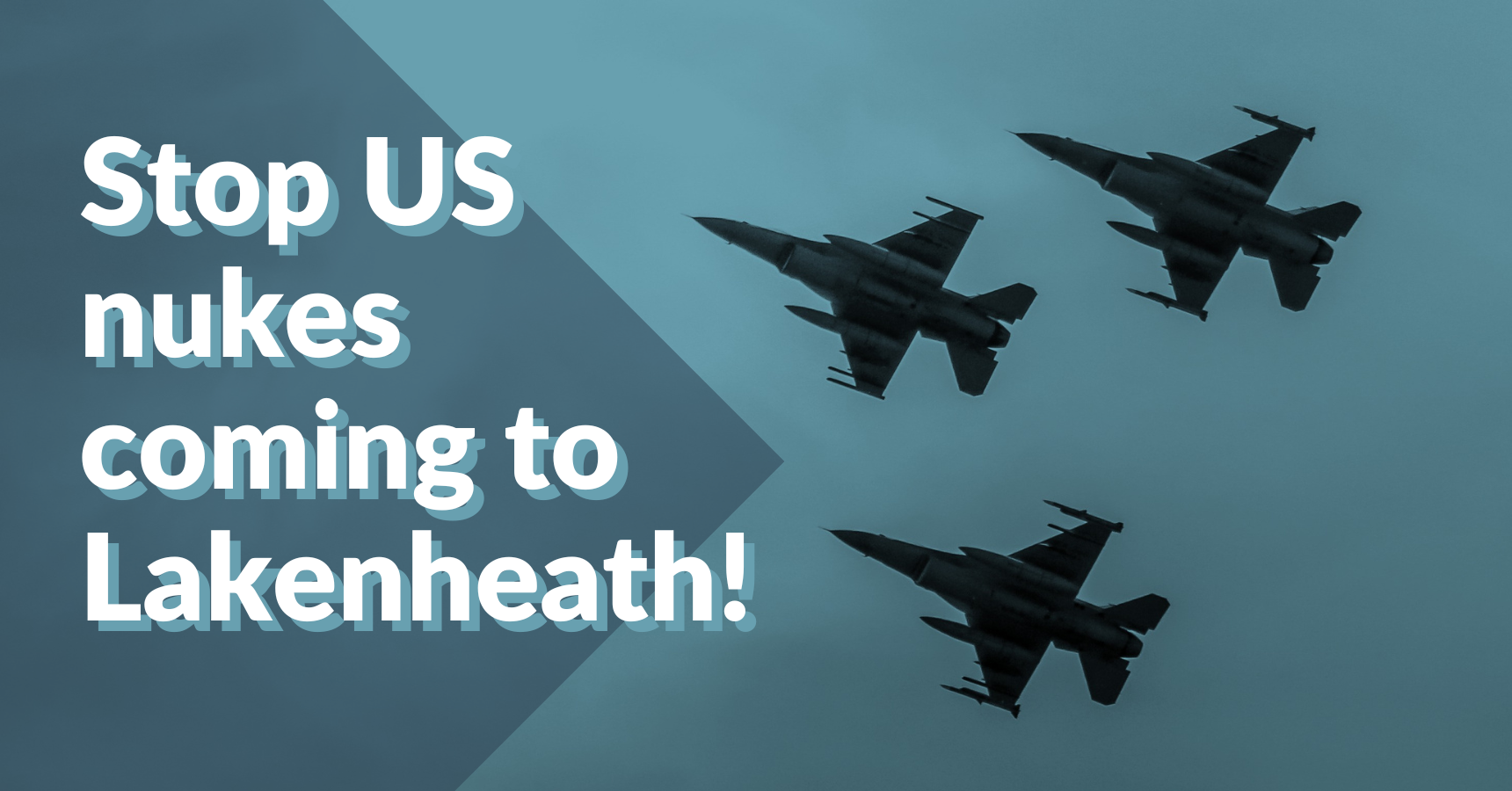 Earlier this year, it came to light that US nuclear weapons may once again be stationed at the military base RAF Lakenheath in Suffolk, England. 
In the 1950's and 60's, US nuclear weapons at RAF Lakenheath were involved in two serious accidents that could have led to their detonation. If this had come to pass, in the words of one senior US official at the time, it could have led to "a part of Eastern England […] becom[ing] a desert".
Our friends at Campaign for Nuclear Disarmament (CND) have called a second demonstration at RAF Lakenheath on Saturday 20th May from 1pm. 
CND is organising transport from:
Email [email protected] for further information. If you're driving to the protest, please park at the RAF Lakenheath viewing area, where a shuttle will then take you to the main gate
If you want to travel and/or attend with other Medact members, email [email protected]