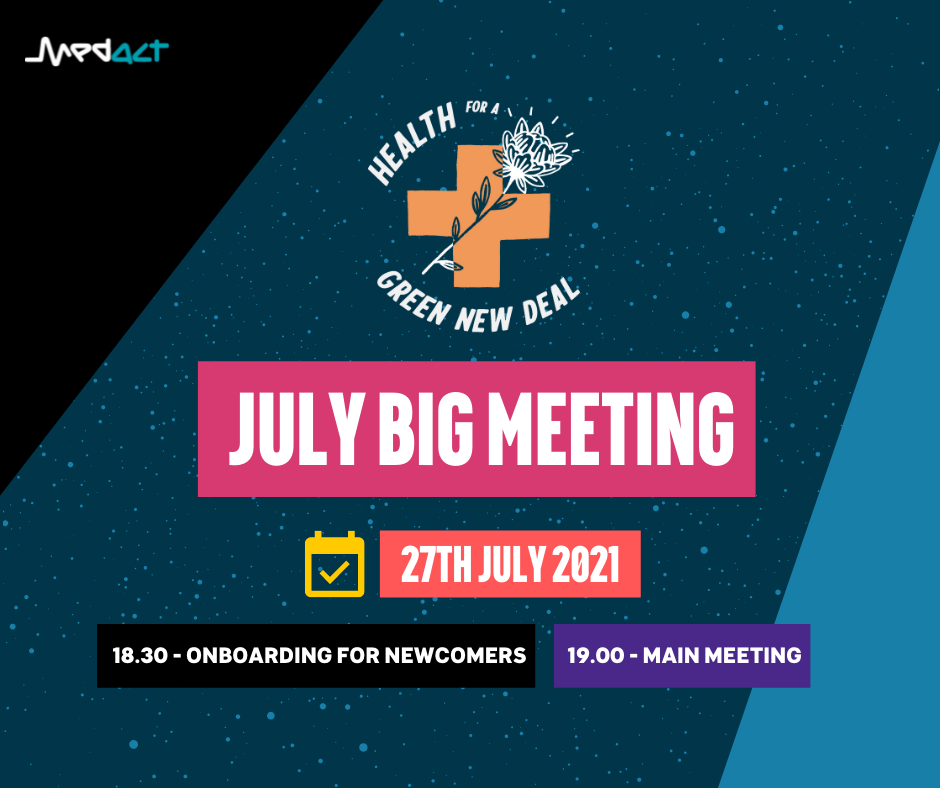 Join us for the July Big Meeting of the Health for a Green New Deal campaign! As well as getting to know one another, we'll be hearing updates on what different groups in the network have been up to and how you can get involved! We'll also be sharing some exciting information on actions around the COP26 climate talks coming up later in the year.
If you're brand new to Health for a Green New Deal, we're running an optional onboarding 30 minutes before the main meeting. Feel free to join us for the onboarding to hear about Health for a Green New Deal's message, organising principles and our strategy to win!
Join us at 18.30 for the onboarding for newcomers, or join us at 19.00 for the main meeting.