Saturday 22nd July
@
11:00 am
–
4:00 pm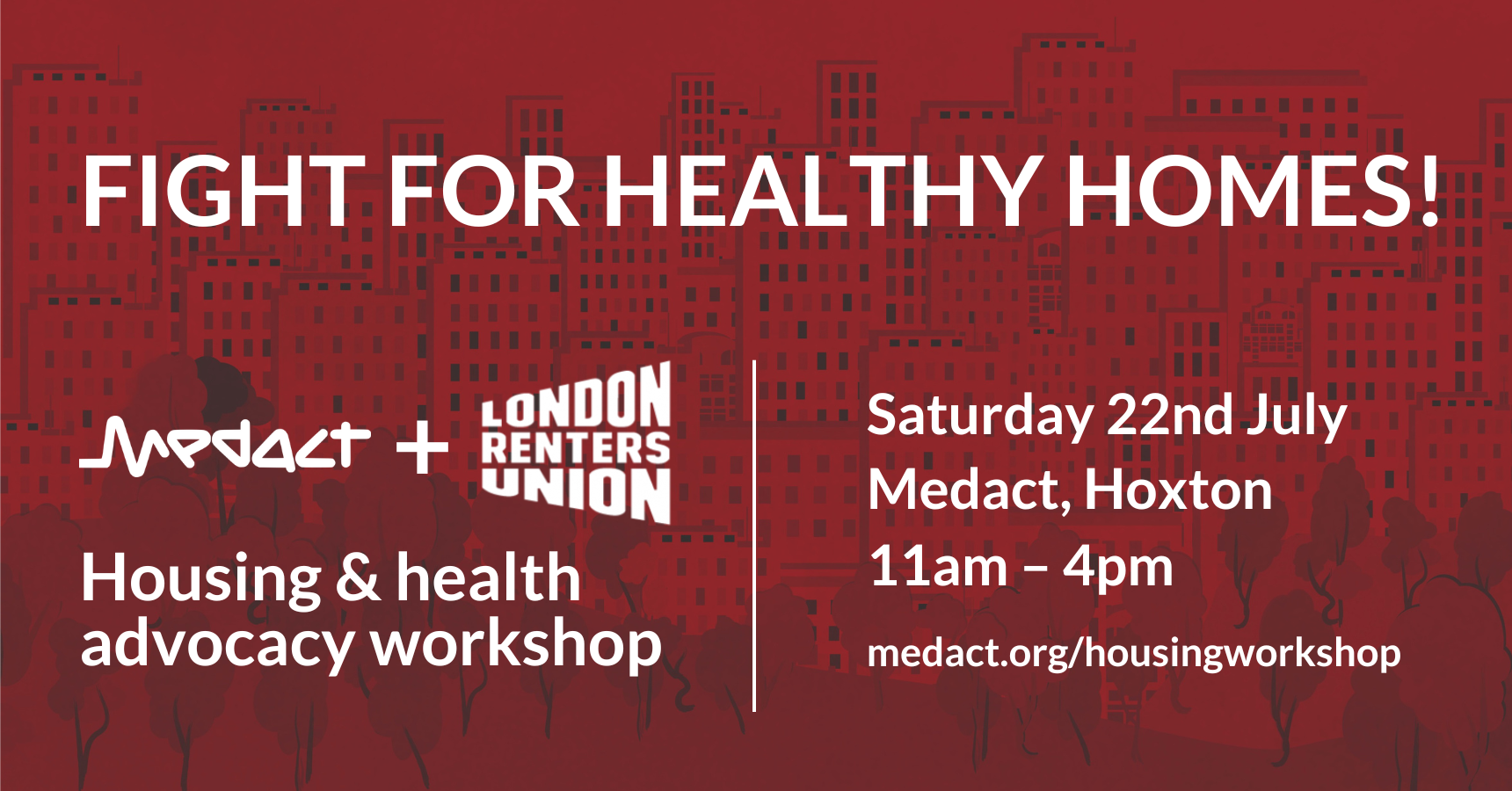 Health and wellbeing are shaped by the social, economic and physical conditions we are born into, and those in which we grow, live, work and age. Amongst these conditions, housing may be one of the most powerful tools to improve population health.
As part of the health community, we see and care for the symptoms of an unjust economic system. The housing system in the UK is broken and is making us and our patients sick.
Health workers see and treat the symptoms of poor, unstable housing, and can play a crucial part in advocating for secure housing.
We support a growing network of health workers, public health professionals and allied civil society to build the power needed to advocate and campaign for Secure, Quality and Affordable Housing in order to address widening health inequalities.
In this joint workshop with the London Renters Union we will:
Think about the intersection between housing and health and what the impact that the current housing crisis is having on the communities we support
Understand how the current housing crisis was politically produced and how we can change it
Think about the role of health workers as advocates, organisers and campaigners that have a crucial role challenging a housing system that produces illness
Engage in group exercises to learn how to advocate and campaign on behalf of the communities we support
Meet other like minded health workers!
Agenda:
10:30am: Arrivals, Welcome and Coffee/Tea
11am-12:45pm (with 15 min comfort break):
Fighting for Healthy Homes: Understanding the Housing Crisis
The role of health workers in challenging housing related illness
1pm-2pm: Lunch Break
2-3:30pm: Group Exercise: Campaigning & Advocating for Healthy Homes
4pm onwards: Social (Location tbc)