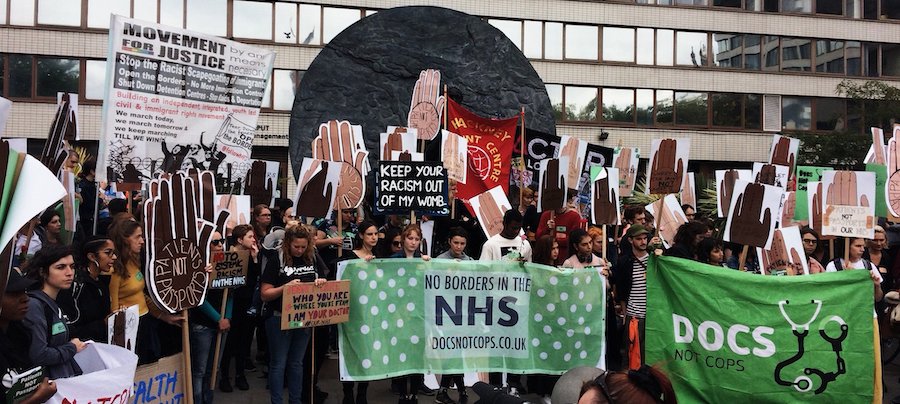 Patients not Passports Hackney and Hackney Migrant Centre are calling an urgent public meeting to address the brutal escalation of racist, discriminatory and anti migrant policies that the Nationality and Borders Bill represents, and to raise awareness of how the hostile environment currently affects access to NHS healthcare.
If you:
Are alarmed at the rate in which racist policies and practices are gaining pace in the UK,
would like to learn more about how the hostile environment affects NHS healthcare and what you can do to combat it
have lived experience of the hostile environment and would like to raise your voice to spread awareness and fight back
have been working or campaigning around any aspect of hostile environment and would like to connect with others who are doing so
Are a curious and compassionate person who would like to learn more
Then we would love to see you and hear what you have to say!
Speakers include:
Christine Benson, Immigration and Asylum Legal Adviser at Maternity Action on the impact of healthcare charging,
Pierre Makhlouf, Legal Director of Bail for Immigration Detainees on the provisions and impact of the Nationality and Borders Bill,
Aliya Yule, Migrant Organiser for Access to Healthcare at Migrants Organise,
Please register via Eventbrite and a zoom link will be sent closer to the time!