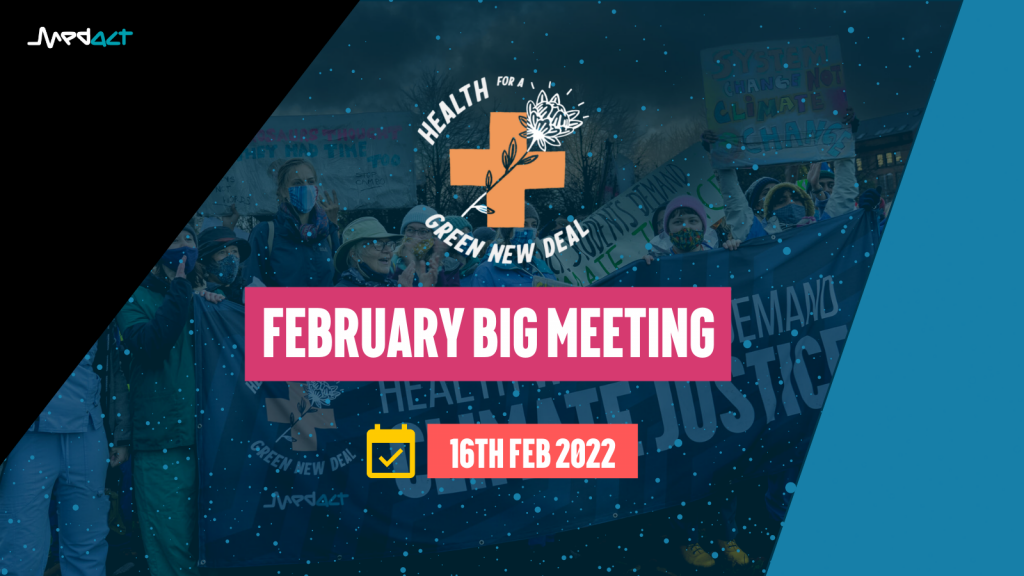 In the few months since the COP26 climate talks, the UK government has moved to greenlight new oil and gas fields. However, in December communities and campaigners secured a massive victory after Shell pulled out of the controversial Cambo oil field off the coast of the Shetlands, effectively postponing development of the field. 
We now face a massive challenge over the coming months and years to not only make sure that the Cambo oil field is permanently scrapped, but to ensure that each of the roughly ten proposed oil and gas projects set for the UK never see the light of day. 
Join us on Wednesday 16th February at 6pm for the first Health for a Green New Deal Big Meeting of 2022 to hear updates from local organisers and discuss how the health community can mobilise against new fossil fuels.