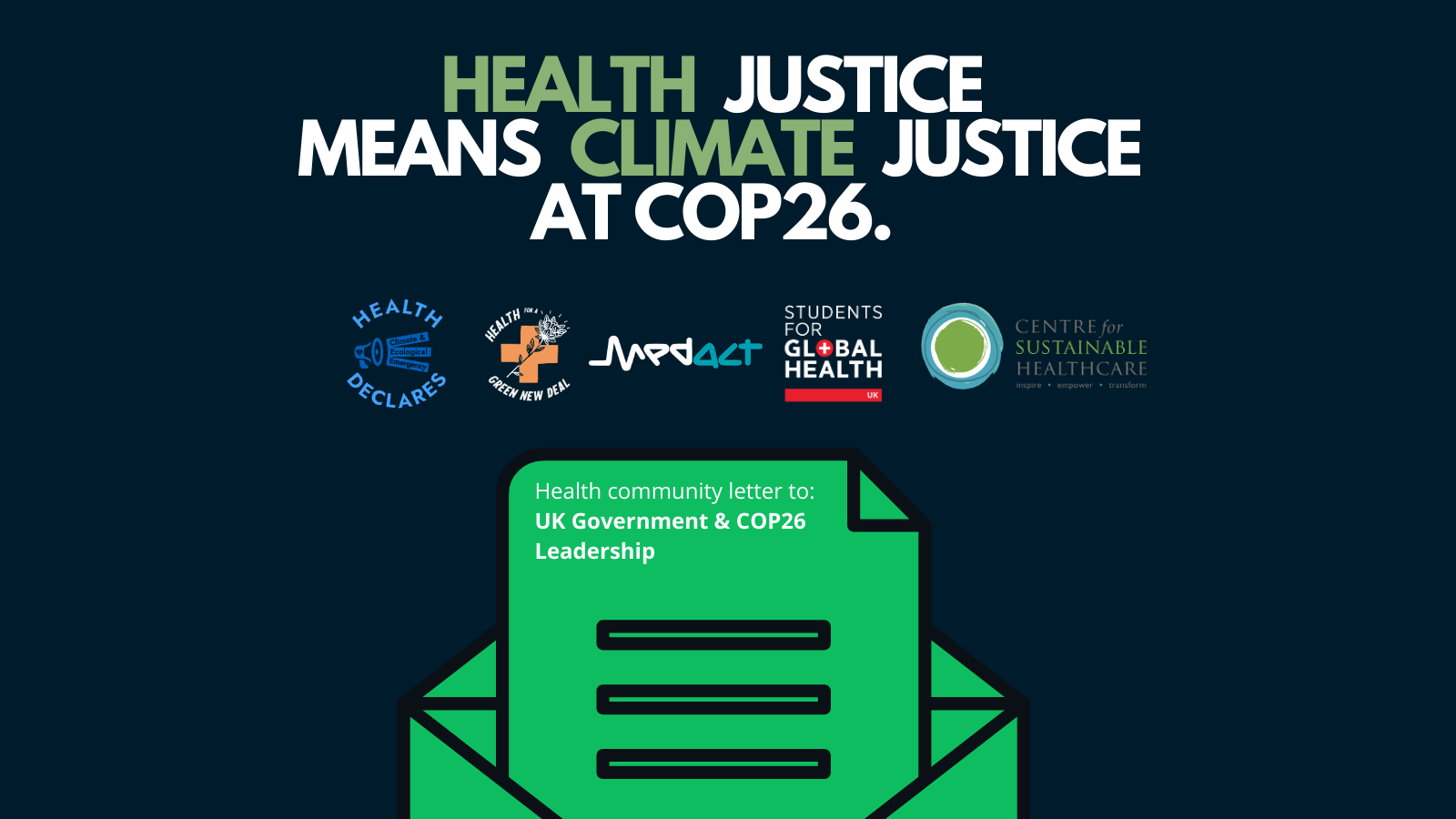 With just under a year to go until the COP26 climate talks start in Glasgow, the UK Government is far off track to meeting its legally binding emissions targets. To make matters worse, it was recently revealed that fossil fuel companies, including BP, Shell and Equinor have been meeting with the government to discuss plans for the talks next year.
On Monday 30th November, together with Students for Global Health, we launched our open letter from the health community calling on the UK Government and COP26 leadership to take bold, decisive action to both ensure a green recovery from Covid-19 and the success of the climate talks in Glasgow next year:
https://www.medact.org/2020/actions/sign-ons/health-justice-means-climate-justice-at-cop26-%e2%94%80-letter-to-the-uk-government-cop26-leadership/
The letter makes 3 key demands:
The UK must commit to a rapid and historically accurate reduction of emissions;
All new fossil fuel extractive projects must be permanently cancelled;
COP26 must be fossil-free, with fossil fuel companies and lobbyists barred from decision makers.
RSVP below for the letter's launch day to receive our action guide complete with template social media posts and emails to help get the word out to a bigger audience!