Saturday 12th November, 2022
All day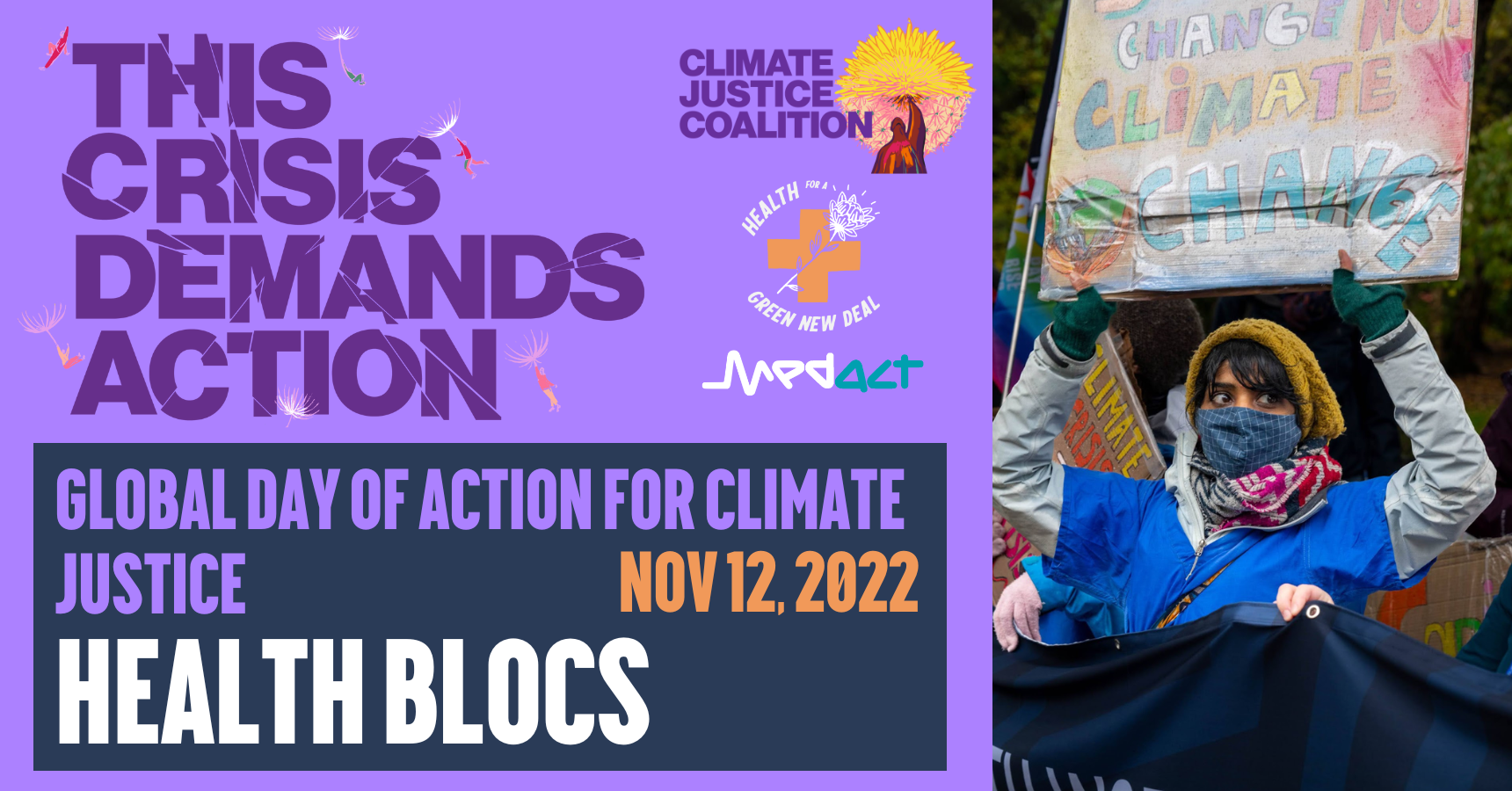 Global temperatures, rising. Energy bills, rising. Billionaire profits, rising. Health injustice, rising. 
Last year, you and the health community came together in your 100s across the UK for the global day of action during COP 26 in Glasgow. Since then, energy companies are making record-breaking profits while people are being forced to choose between heating and eating.
Government
policies, both nationally and globally, are causing devastation to people's health. Working people and people of colour—who have contributed the least to the problem—are paying the price with killer famines, floods, crop failures, fires and rising poverty. 
This November, when world leaders meet in Egypt for COP27, African movements have called for a Global Day of Action for climate justice. 
The UK Government
must stop
its climate wrecking plans, and implement real climate solutions that solve both the climate and cost of living crises.
To stop this crisis we need action that cuts carbon, tackles inequality and ends the injustices baked into our world.
Communities in the global south need urgent climate finance and reparations for the loss and damages that have caused mass destruction of lives and livelihoods. 
Justice won't be handed to us by world leaders or delivered by corporations.
We need to organise in our communities to ensure that not only is no one is cold or hungry this winter, but that we stop the headlong rush into climate catastrophe.
Sign up to join your local health bloc on the day! Medact London, Edinburgh, Newcastle, Sheffield, Bristol and Blackpool. Select where you will be marching in the form below.
You can see the
full list of locations where demonstrations are taking place on the climatejustice.uk website
. If you are planning to join demonstrations not listed above, please get in touch with Rob Abrams, Climate & Health Campaign & Programme lead on
[email protected]
.