Wednesday 13th December
@
6:30 pm
–
8:00 pm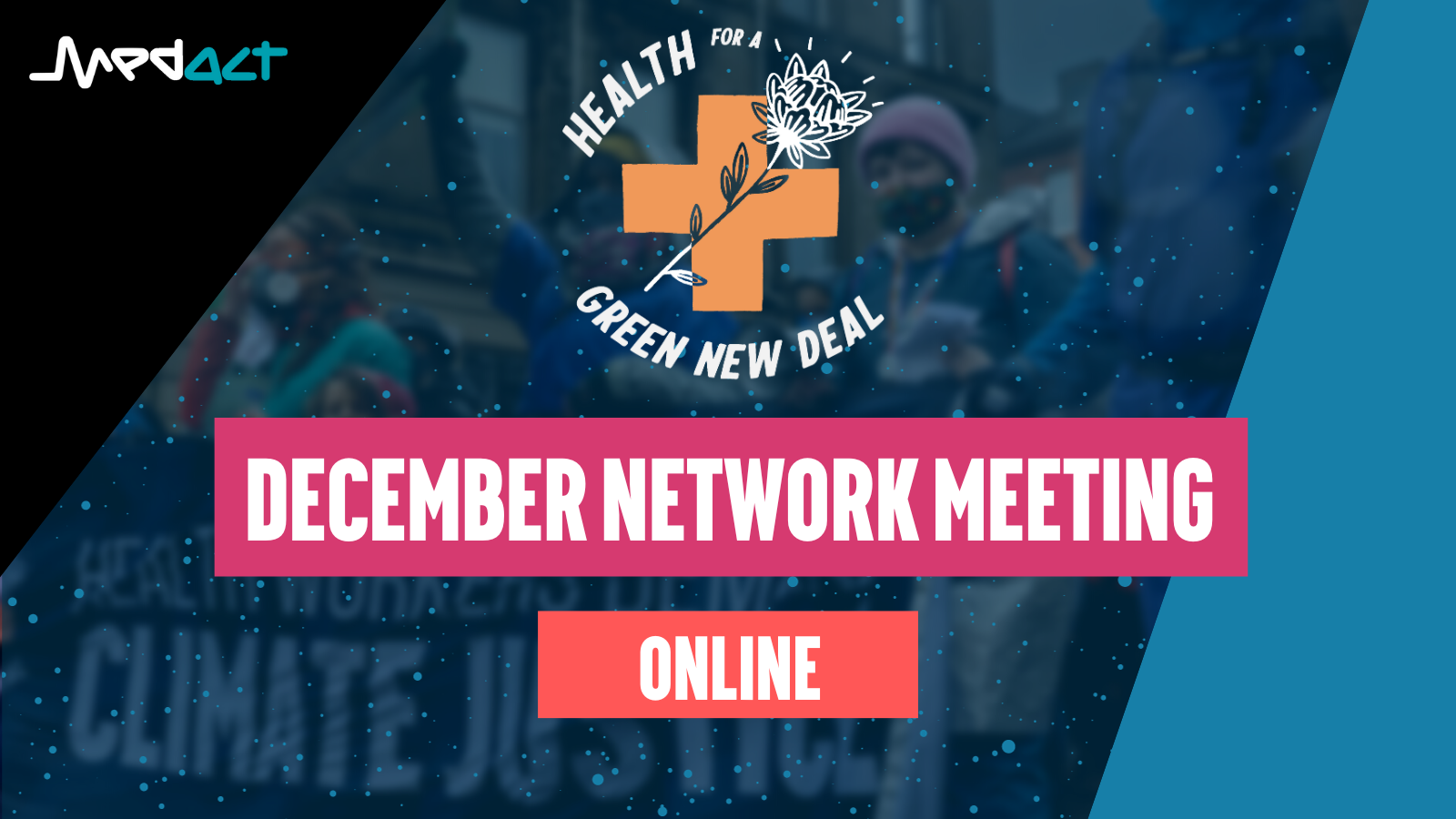 This is a space for people active in Medact's climate & health work to connect and to share collective learning from our organising. This December, we will be sharing exciting updates about the power of the health voice in UK climate campaigning. This will include:
Inspiring stories & updates from recent campaigns including a successful campaign against airport expansion in Leeds, an ongoing campaign against waste incinerators on Teesside, and the People's Health Tribunal .
We will also hear from our national campaign – bringing the voices of health workers in stopping oil & gas expansion in the UK- great opportunity to find out more and get stuck in!
Hear from campaigners and collectively discuss the power of the health voice in climate campaigning in the UK and globally
Everyone is welcome – whether you/your group is already active in climate campaigning, or just wants to find out more.
If you have any questions or would like to chat through anything, get in touch with Kate ([email protected]) or Maria ([email protected]).