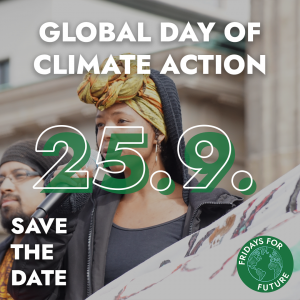 One year ago, members of the health community mobilised to show  solidarity with the Youth Climate Strikers taking action for the Global Climate Strike. As thousands of young people all over the world took action for climate justice, health workers stood with them, knowing the extent of the public health crisis posed by climate breakdown.
This year, on Friday 25th September, Fridays for Future, the international group representing the climate strikers, has called for another global day of action. They will be calling for a just and green recovery from Covid-19 that sets us on the right path to tackling the climate crisis.
On the 25th, Medact, in partnership with Health Declares and Students for Global Health, will be coordinating an online action for members of the health community to show support for the climate strikers remotely. RSVP now to join us!