Are you a health professional? Are you concerned about climate change? Are you wondering what you can do about the global health emergency?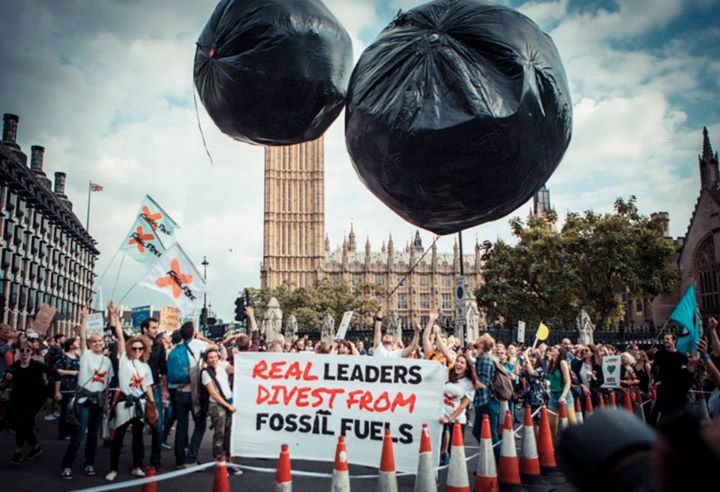 On Saturday 14th February thousands of people across 5 continents will turn out to take collective action demanding divestment from fossil fuels. If you're in London join Medact and Healthy Planet UK members and supporters as they take part in the day of action. If you're elsewhere, join in events taking place across the country.
Global Divestment Day — 13–14 February 2015
By driving climate change, the fossil fuel industry is harming the health of both human and planet right now – from the direct impact of urban air pollution to the rising threat of extreme weather events – yet the world continues to invest in oil, coal and gas companies.
City Hall, London – 12:30pm – Saturday 14th February
Join doctors, nurses and others from across London at City Hall – 12:30 sharp – to ensure the voice of the health community is heard on Global Divestment Day – as well as have some fun and meet some like-minded health professionals! We will be supporting 'Divest London' who have chosen City Hall as their main target for the day.
Whilst the Mayor of London and the London Assembly say that his offices are fully committed to both reducing London's impact on the climate and safeguarding the city's future against the impacts of climate change – their pension fund, the Greater London Pension Fund Authority, still invests millions of pounds in fossil fuel companies every year.
We will be bringing along scrubs, stethoscopes, face masks and banners, and calling on the Mayor of London and the London Assembly to DO NO HARM. Bring yourselves, your family, friends and colleagues. Wear blue and bring an umbrella if you can!
If you'd like to know more contact A&E doctor, Medact member and Fossil Free Health volunteer Zoe Steley at [email protected].
–
This action is part of our Fossil Free Health campaign – to find out more visit the campaign page or sign-up here to get more involved.