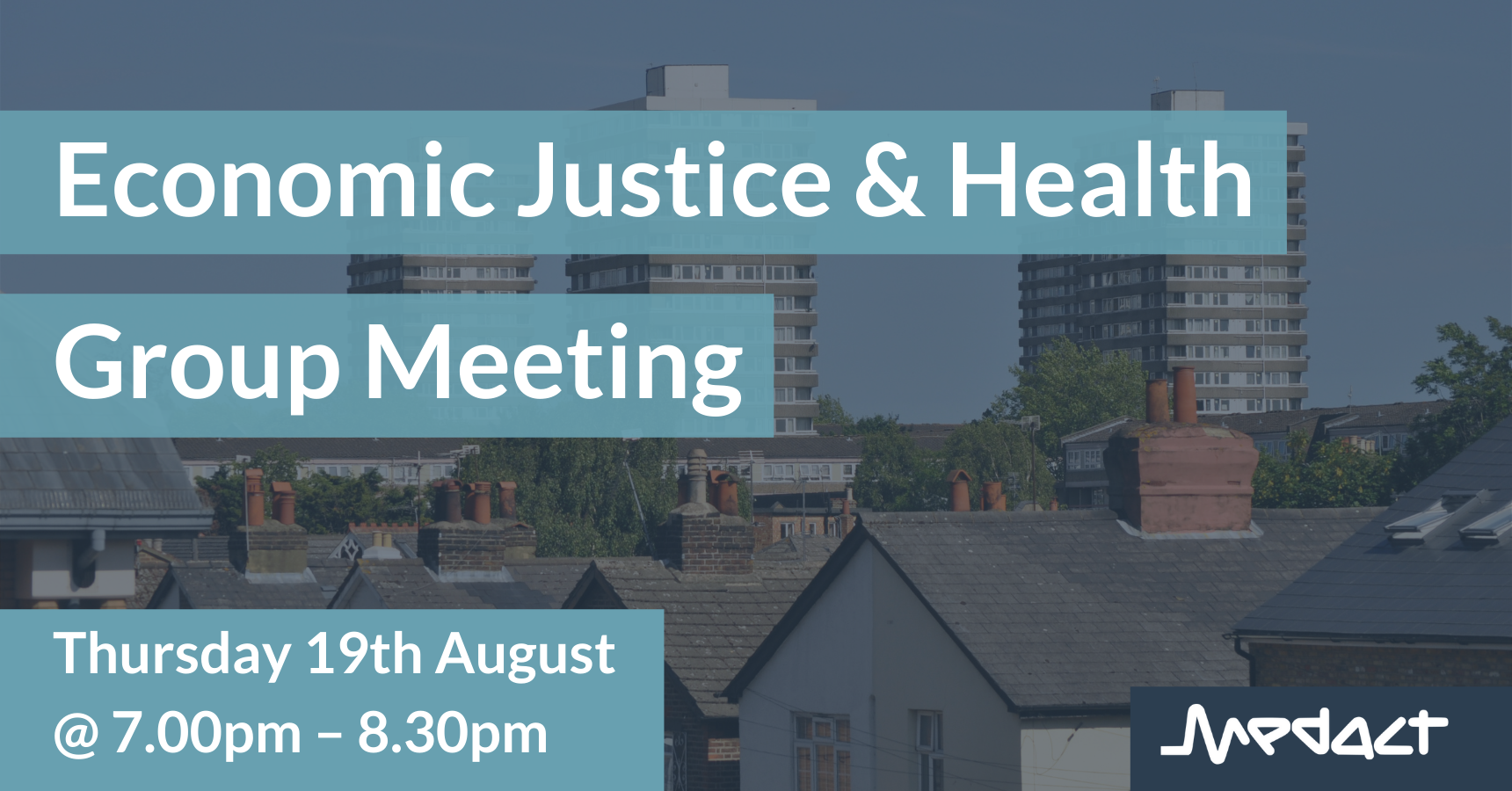 Our Economic Justice and Health Group is a growing movement of health workers calling for action to address widening inequalities in health through economic system change. Current focuses include welfare, work, housing and taxation policies for better population health at both local and national levels.
All those who work in or study health are welcome to join us and help build the movement!
Join us for a meeting to find out everything you need to know about our plan to bring about an Economy centred on Health and Wellbeing.
The meeting will be a chance to hear about our strategy, messaging, how you can get involved and our plans for the next few months. We will also have a couple of guest speakers who will be speaking about gaps in welfare policy and the fight against economic exploitation and outsourcing of cleaners, porters and security guards, especially those working in the health sector.
Sign up below to join our upcoming meeting.