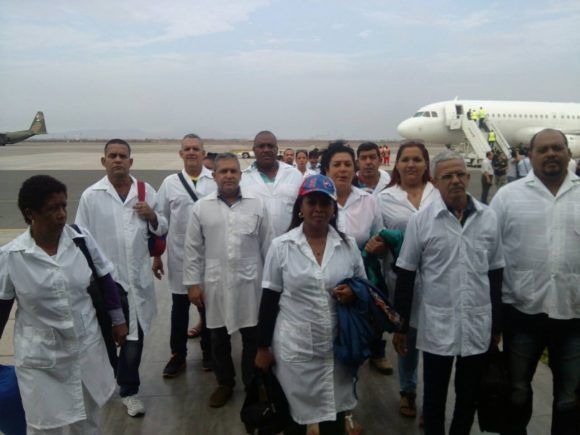 In 2009 — as soon as he qualified from medical school in Havana — Dr. Enmanuel Vigil Fonseca began volunteering on international missions. Beginning in Venezuela, Dr. Fonseca joined primary care services aimed at providing medical coverage to vulnerable communities. He then headed to Sierra Leone as part of Cuba's response to the 2014 Ebola outbreak, which included a total of 12,000 health workers volunteering their support. Dr. Fonseca's following missions would take him to Western Sahara and Ecuador, where Cuba's medical brigades responded to flooding and an earthquake.
Dr. Fonseca will join us to discuss Cuba's healthcare and medical internationalism, providing insight into one of the world's most remarkable approaches to national health provision and international health. Chairing the discussion is Professor Imti Choonara, a retired paediatrician, emeritus professor in Child Health at the University of Nottingham and Editor in Chief of BMJ Paediatrics Open. Dr. Choonara is also interested in international child health and organises an annual workshop on Child Health in Cuba.
To attend, please register using the form below. We are very sorry that the venue for this event is not wheelchair accessible. We do intend to live-stream the event so that anyone that wants to can join online.
We are grateful to the Cuba Solidarity Campaign for their help with hosting this event. You can read more about Dr. Fonseca on the Cuba Solidarity Campaign website.